×
Limited Time Offer !
FLAT 20-40% off - Grab Deal Before It's Gone. Order Now
Sample CHCMHS006 Facilitate The Recovery Process with The Person, Family and Carers
CHCMHS006 Facilitate The Recovery Process with The Person, Family and Carers Assignment Sample
GRAB COOKERY COURSEWORK ASSIGNMENT HELP : A+ GRADE ASSURED Place Your Order Now and Get Up To 20% Discount!
CHCMHS006 Facilitate The Recovery Process with The Person, Family and Carers Assignment Sample
TASK SUMMARY
You must answer all questions below correctly.
RESOURCES AND EQUIPMENT REQUIRED TO COMPLETE THIS TASK:
Access to textbooks and other learning materials
Access to a computer, printer, Internet and email software (if required)
Access to Microsoft Word (or a similar program).
STUDENT INSTRUCTIONS FOR TASK 1
This is an open book test – you can use your learning materials as reference.
You must answer all questions in this task correctly.
You must answer the questions by typing your answers in Microsoft Word or a similar program – your assessor will advise as to whether you must email them your completed assessment, submit the file on a USB drive or hand in a hard copy. If there are tables included in your task that you need to fill out, you may choose to recreate them in a word processing application. If you have been provided with an electronic version of this booklet, you may prefer to type your answers directly into the document.
WRITTEN ANSWER QUESTION GUIDANCE FOR ASSIGNMENT HELP
The following written questions may use a range of 'instructional words', such as 'identify' or 'explain'. These words will guide you as to how you should answer the question. Some questions will also tell you how many answers you need to give – for example, 'Describe three strategies…'.
Describe – when a question asks you to 'describe', you will need to state the most noticeable qualities or features. Generally, you are expected to write a response of two or three sentences in length.
Explain – when a question asks you to 'explain', you will need to make clear how or why something happened or the way it is. Generally, you are expected to write a response of two or three sentences in length.
List – when a question asks you to 'list', this means you will need to briefly state information in a list format, often with a specific number of items indicated.
QUESTION 1
Ariel works for a community-based organization which provides a range of support services to people living with mental illness and AOD issues. She has been working with Howard to identify people who can support him in his recovery. Ariel has supported Howard to identify the people who he would like to form his care network, and together they have set some goals and identified appropriate roles and responsibilities for each person. When meeting with members of the care team to discuss their roles and the strengths that they bring, Ariel has identified a number of knowledge gaps and skills gaps. List three strategies that Ariel could use to address these gaps.
QUESTION 2
Once Ariel has addressed the knowledge and skills gaps identified in Question 1, she puts strategies in place to implement the care network for Howard. One of her tasks is to explain the benefits of a care network. List at least five benefits of involving members of the care network in Howard's recovery process.
QUESTION 3
Describe dignity of risk and its importance in self-determination and empowerment for people living with mental health and/or AOD issues.
QUESTION 4
The mental health sector has a set of principles and values which underpin and guide the provision of support and care. Select at least five of the values and principles from the list below and describe how they are applied in your workplace. Explain how each one impacts your practice.
QUESTION 5
Define the term 'mandatory reporting' as it applies to the health and wellbeing of children and young people.
QUESTION 6
Although you may not be working directly with children and young people, there is the potential for you to become aware of potential child abuse or neglect in the course of your work. Mandatory reporting requirements vary by state and territory in Australia. Complete the following table with the details relevant to your state or territory and to your work role.
QUESTION 7
Working in a community services role carries a number of legal and ethical obligations. Describe your legal and ethical obligations to clients living with a mental illness and AOD issues, their families and extended care networks and your colleagues and other people in your workplace under the following
headings:
Antidiscrimination
Duty of care
Human rights
QUESTION 8
You have been working with Sandra to identify some members of her family and some friends to support her as she seeks treatment for her alcohol addiction and mental health issues. So far, Sandra has identified four people who she would like to involve (Eddie, Martin, Sabrina and Hubert). You are about to set up meetings with each of the four people to discuss their roles and you would like to provide them with some information and resources. List five sources of general information that you provide to each person regarding the provision of support and available services to support carers.
QUESTION 9
List at least five strategies which you could use to maintain professional boundaries with clients and members of the care network.
QUESTION 10
Describe at least three strategies that you would use to maintain a relationship with members of the care network, monitor progress and adjust support/information/resourcing as required.
QUESTION 11
List the specific mental health legislation which applies to your work in the community services sector. How does the legislation impact your practice? What strategies do you have in place to ensure that you stay up-to-date with changes to legislation?
Solution
Answer no. 1
Three strategies in relation to the above-mentioned case can be taken into consideration to increase as well as improve the knowledge, as well as skills of the team members, are as follows:
1. Motivating as well as fostering effective mindset: It is very important to develop the right mindset while hiring people for a care unit network, followed by if the candidate lack skills with the effective mindset it is very significant to make them understand they are about to receive effective guidance as well as support from the staff and judging their attitude in regard to the job is very important while encouraging them to have the right mindset to acquire effective knowledge.
2. Formalizing a process of training: It is very essential to deliver effective training to
individuals to be better as well as effective at their job profile. Formalizing a process of training will be very effective for individuals to acquire an effective set of knowledge. The training process is to provide mental strength with understanding physical manifestation with proper knowledge.
3. Utilization of effective tools: It is very effective to make use of effective to facilitates individuals to learn in an efficient manner followed by it also tends to increase as well as improve the work quality delivered (Mountain et al., 2020).
Answer no. 2
Five benefits in relation to involving the care network in association with Howards's recovery process are as follows:
1. Continuity: Building an effective relationship with the care network will make sure the patient is receiving continued treatment for the betterment in the health conditions.
2. Convenience: Care unit network delivers effective convenience to the patient which helps him to recover in a faster manner.
3. Health Maintenance: Effective maintenance of health is provided by the unit care network which reduces the risk of emergency as well as increases the change of patient recovery
4. Early Detection: Effective regular checkups, as well as effective contact with the care network units, can help the patient detect early signs which can be treatable in nature.
5. Better Communication: With an effective care network unit better communication facilities are delivered in relation to the treatment of the patient which fastens the patient's recovery.
Answer no.3
Dignity of risk
It is considered as a concept of affording an individual the right to undertake reasonable risk and the impeding of this right can deteriorate personal growth, followed by self-esteem as well as the overall quality of life. Importance of dignity of risk in self-determination It is considered as an idea of bearing the cost of an individual the option to attempt sensible danger which facilitates the factor of self-determination in the patient's recovery. It is an important factor that emphasizes personal choice as well as the concept of self-determination (Weeghel et al., 2019).
Importance of dignity of risk in Empowerment
It is considered as a thought of bearing the expense of an individual the choice to endeavor reasonable risk which facilitates the figure of self-assurance as well as empowerment of their thoughts in relation to patient recovery. It is a significant factor that helps in individual decisions as well as in the idea of self-assurance.
Answer no. 4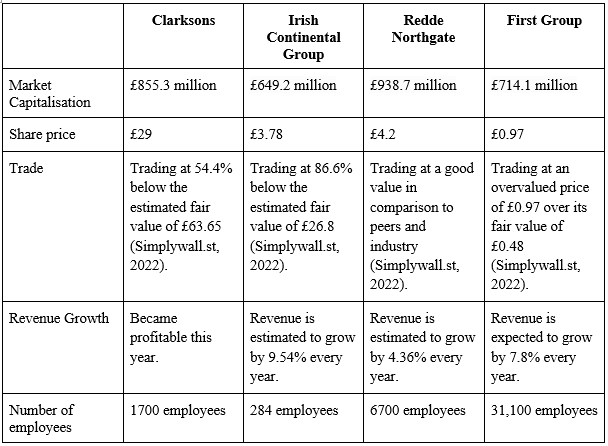 Answer no. 5
Mandatory reporting is recognized to be a legal requirement, within the medical intervention as it helps in understanding of the requirements of the patients and delivers the understanding into written format or vocal format to the doctor and nurses who are in charge. This provides the facility to deal with the requirements and provide them with better treatment and integrate care that are required within the facility of the medical practices in relation to the state as well as regulation for health care providers to report an incident as well as an occurrence when the individual is at risk. The concept of mandatory reporting is particularly enacted in association with the interest of public protection which certainly requires state-enforced regulations. In mandatory reporting records of specific injuries as well as wounds are recorded, followed by domestic violence for patients being treated through a healthcare provider. Mandatory reporting is a legislative requirement in relation to selected individuals to report child abuse as well as neglect of government authorities.
Answer no. 6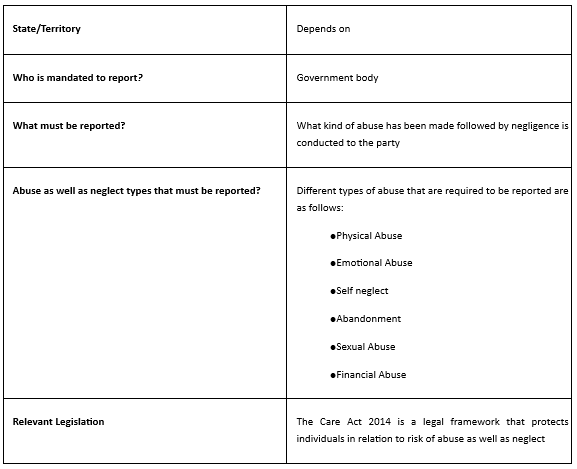 Answer no. 7
Legal and ethical obligation for the followings:
? Anti-discrimination: The Civil Rights Act of 1964, delivers it is illegal to discriminate against anyone on the basis of their caste, color, creed, religion, culture, as well as sexual orientation. This particular law tends to safeguard an individual against any kind of racial discrimination.
? Duty of Care: Duty of care refers to a simple legal obligation to particularly always act in the effective interest in relation to individuals as well as others, followed by not to act in a way that causes harm to any individual. Duty of care certainly protects patients in the health care setting and it facilitates quality care to the patients for their better recovery.
? Human Rights: Human rights certainly act as an ethical framework in relation to the corporate governance, which certainly includes the factor of obeying the law, followed by not misleading, as well as delivering service with effective care and skills, and providers are certainly fit for the purpose and lastly take considerable action for the good.
Answer no. 8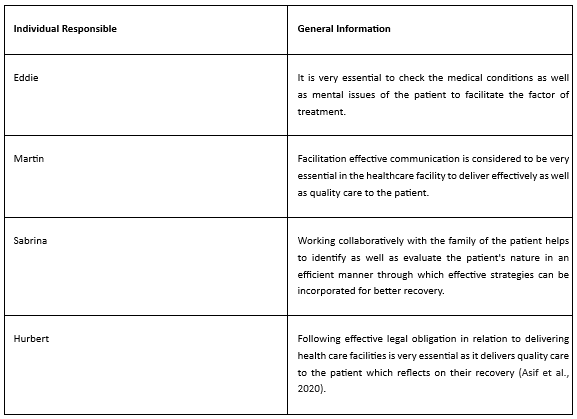 Answer no. 9
Five strategies in association with maintaining effective professional boundaries in care unit network are as follows:
1. Establishing rules in relation to contact
2. Delivering professional interpersonal behavior
3. Eradicating or eliminating dual relationships
4. Effective time management to balance personal and professional life
5. Effectively following legal rules as well as regulations
Answer no. 10
Three strategies that can be taken into consideration while maintaining a relationship with a care network are as follows:
Understanding the functionality of care workers: It is vital to maintain relationships with the care worker network as it helps in providing better approach and opportunity that are required within the operations. If there is any patient then the person can be of good use.
Effective Communication: It is very essential to facilitate the factor of communication as it enhances the quality of work delivered by the healthcare provider. Effective communication between patients and the health care unit network can implement effective strategies to enhance the level of recovery.
Proper Collaboration: Effective network can be made by working collaboratively as it helps the health care provider to understand the patients as well as their mentality in regards to tehri treatment procedures which increase as well as improves the factor of recovery.
Answer no. 11
Legislation helps the healthcare organization to conduct legal activities as well as provide quality care to individuals or patients. The strategies to facilitate effective legislation in relation to health care facilities are as follows:
1. Following Anti-discrimination policy
2. Providing effective duty of care
3. Facilitating human rights as well as social justice (Gumley et al., 2020)
References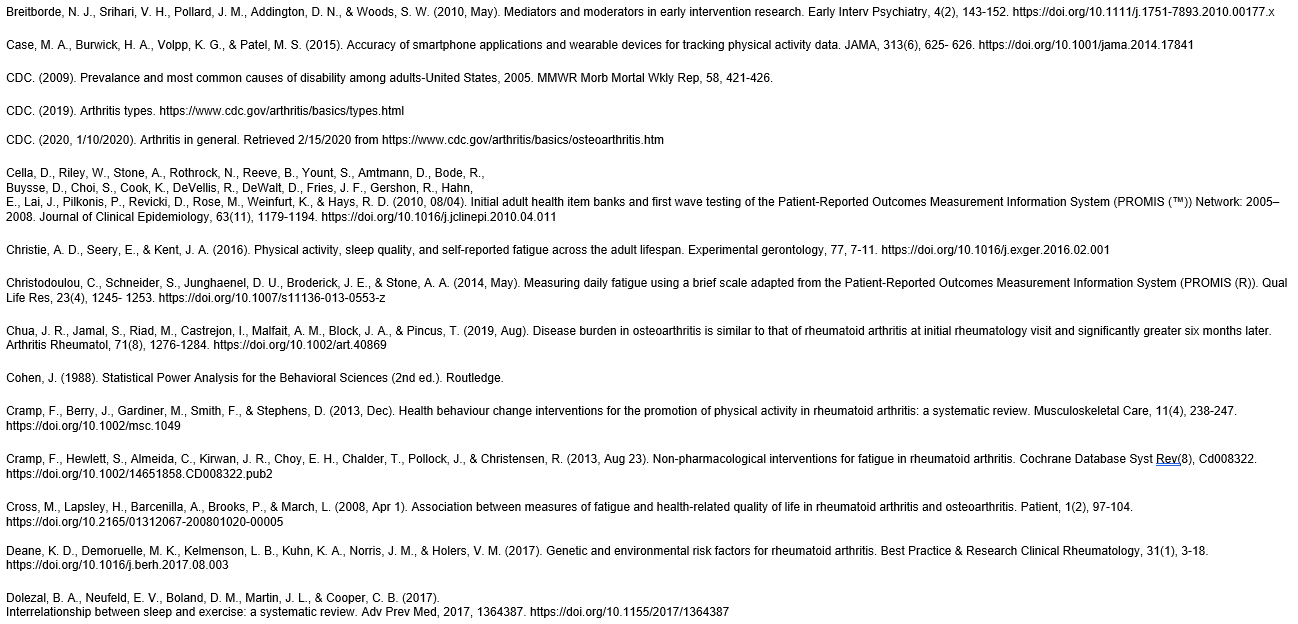 Fill the form to continue reading