×
Limited Time Offer !
FLAT 20-40% off - Grab Deal Before It's Gone. Order Now
Sample MBA404 Consumer Behavior and Marketing Psychology
MBA404 Consumer Behavior and Marketing Psychology Report Sample
GRAB MARKETING MANAGEMENT ASSIGNMENT REPORT HELP: A+ GRADE ASSURED Place Your Order Now and Get Up To 20% Discount!
MBA404 Consumer Behavior and Marketing Psychology Report Sample
Assessment Description
In this individual assessment, students will be given an opportunity to demonstrate their understanding and ability to explain consumer behavior determinants by analysing the role of perception, attitude, and motivation in consumer behavior.
Assessment Instructions
To help you start all three assessments in this subject on the right track, over the first three weeks of the trimester, your workshop facilitator will engage you and the rest of the class in preliminary discussions about the product or service you would like to choose. Please pay specific attention to your workshop facilitator instructions regarding products/services that are not permissible.
By the end of week 3, you are required to submit a validation step via MyKBS, under the 'assessments tab' > 'Product/Service Validation' icon. In preparing this step, you must explain which product or service you will focus on in all three assessments, when and where you bought this product or service, and what 'need' and 'want' did your chosen product or service fulfilled. You will also need to take a selfie of yourself and your selected product or a selfie of you experiencing the chosen service and upload it in the validation step.
The validation step is worth 5% of your grade in this subject, with 0% awarded for a rejected choice, 2.5% awarded for a partially approved choice, and 5% for an approved choice in full. Please note that you will not be able to submit any other assessment in this subject until your workshop facilitator has approved your choice, so be wise and don't be late.
Once your workshop facilitator has validated your product or service choice, you are required to prepare a 1200-word written analysis by providing the reader with an in-depth analysis of how you have moved through each of the consumer decision-making steps.
In preparing your written analysis, you will also need to identify any possible issues that may have occurred during this process. Please use 'Workshop 2 Student Handout' as a starting point for your analysis.
More specifically, you must:
1. Analyse the need and want that led you to purchase the chosen product or service.
2. Examine the internal and external sources of information you used to purchase the chosen product or service. Please include screenshots of external sources of information to support your analysis and indicate your awareness set at the end of this section.
3. Evaluate alternatives and narrow down the chosen product or service attributes that satisfy your need and want. Please provide a detailed evoked set diagram to present your findings.
4. Analyse available purchase methods to determine how these methods impacted your decision-making process.
5. Analyse your post-purchase behaviour by identifying the chosen product or service features that reduce your cognitive dissonance. Please note that in this step, the topic of customer satisfaction should not be considered.
The findings presented in the written analysis must be based on primary research and should be reinforced by examining relevant secondary data. You must also incorporate theories and concepts related to consumer behavior discussed in weeks 1, 2, 3 and 4. You are required to use at least 5 sources of information and reference these in accordance with the Kaplan Harvard Referencing Style. These may include websites, social media sites, industry reports, census data, journal articles, and newspaper articles. These references should be presented as in-text citations and a reference list at the end of your written analysis (not included in the word limit). Wikipedia and other 'popular' sites are not to be used.
The written analysis is worth 25% of your final grade for this assessment, and it will serve as the basis for the second and third assessments in this subject.
Solution
Present study contains validation steps and critical analysis of the recent purchase of goods or services founded on 5-step Consumer Decision-Making Process.
Analysis
Consumer decision making procedure consists of the customer for identification of their requirements, collection of information, analysis of some alternative and then takes purchasing decision. It should be noted that, consumer behaviour is affected by economic and psychological elements and are affected through environmental elements such as social and cultural values (Panwar, et al., 2019). Customer Decision making process is applied in order to make purchase decision in context with a product or services. For assignment help, In this process one does assesses factors which influence purchase decision as well as product use. The process does have five phases i.e. need recognition, search of information, assessing alternative, purchase and post purchase behaviour. All these phases have been discussed below in context with purchase decision made in respect of Apple air pods.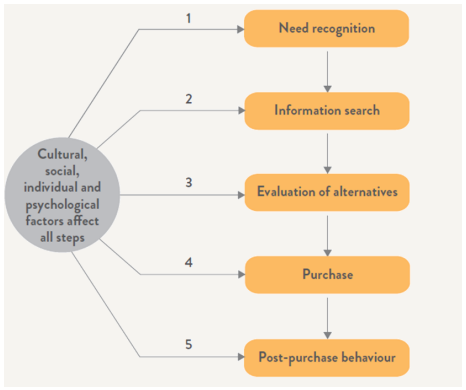 Figure 1 Consumer decision making process
(Source:Lamb et al. 2016)
Need Recognition: Need occurs when a consumer has to deal with imbalance between actual desired state. Recognition of need could be in any of three forms i.e. need, want and demand. Want relates to specific requirement of product or services with satisfies a need (Bangsa&Schlegelmilch, 2020). In present case I did not have any Bluetooth system in my car and I faced issue for communicating with my boss as well as customers while driving. In accordance with Maslow Hierarchy of Needs Theory cognitive needs refer to knowledge and understanding or exploration. For instance in present case if I would have changed system of car, I would have been able to communicate easily in car only and only single objective i.e. communicating while driving would have been accomplished. However, through understanding the need appropriately I made adequate decision by selecting air pods rather than making change in system of car.
Information Research: In this process I will research about product by internal and external sources (Bettiga, &Lamberti, 2020). It can be said that, at this stage, decision process of buyer tends to be change in continuous manner because customer need gaining more and more information with respect to the product by which their requirements could be satisfied. In the same way, I also search about Air pods of Apple Company by internal as well as external sources in order to ascertain whether or not my all requirements can be fulfilled by this product. In the given case of decision of purchasing Apple Air pods, I get experience of my friend regarding the same. Since, he has been using this Air pods from previous two years, and did not have any issues till date. He said me that, quality as well as battery backup is excellent and as compared to any other brandsair pods. Further, I also watched advertisement of Apple Air pods on the YouTube, which reflects about several noise-cancelling features about the product. This advertisement clearly shows about noise cancelation differentiation feature of the product. By application of the expectancy theory, it can be said that, my behaviour of purchasing Apple Air pods is significantly pulled through expectations of gaining positive outcomes as compared to any other company's air pods.

Figure 2 Advertisement of Air pod on You Tube
(Source:Zebra, 2021)
Further, I also obtained information about Air pods from company's website, which reflects about important information that boosts my confidence in that product.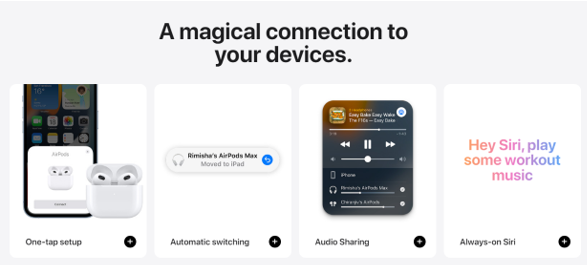 Figure 3 Apple Air pods's features
(Source: Apple Inc. 2021)
Evaluation of alternative: At this stage of consumer decision making process, purchaser developed criteria with respect to what they desire in a product (Willman-Iivarinen, 2017). I also performed the comparison of Apple Airpods with the Samsung ear buds. Thedesign of air pods is distinct from one another. I observed that, Apple's Air pods has an angled stem that confirms about placement and removal in easy manner, while Galaxy Buds are more compact. Further, the battery performance is also optimal in Air pods of Apple as compared to Samsung, and therefore I get attracted towards it. The reason behind the same is that, if battery backup would not be adequate then it is quite probable that, several issues would be faced by me. Additionally, Apple's Air pods have pretty decent microphone that reproduces the human vocal frequencies in accurate manner. Apart from all these features, one of the main aspects for purchasing Apple's Air pods is that, I am iPhone user and therefore Air pods of Apple Company would be best for me.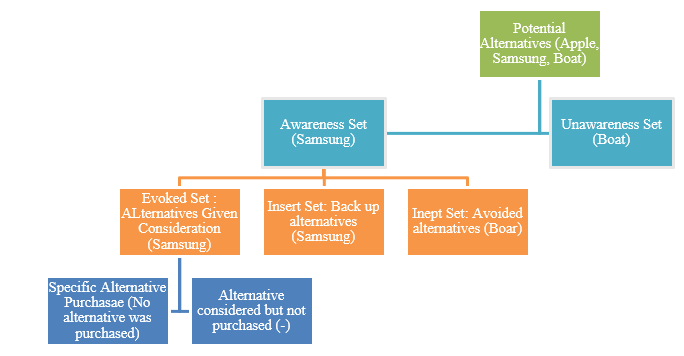 Figure 4: Evoked Set for chosen product: Apple AirPods
It can be accessed from above diagram that I considered Samsung Galaxy buds but as the battery performance is optimal in Air pods of Apple as compared to Samsung, and I am a iPhone user thus I did not considered any alternative. Thus, I purchase apple airpods.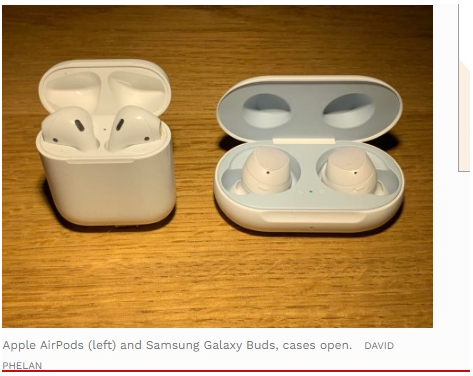 Figure 5 Apple Airpods v Samsung Galaxy buds
(Source:Phelan, 2019)

Table 1 Comparison of Apple's Air pod with Samsung
(Source: Owen, 2021)
Purchase: At this moment, consumer has been waiting for purchase in actual manner (Yacout, &Vitell, 2018). Once, all information is collected that includes feedback from previous consumers, consumer must reach at a rational conclusion with respect to purchase of product. Since, I collected all information from external as well as internal sources also obtain the experience and feedback of friend who already using this product, I decided to buy Air pods of Apple Company. There are distinct consideration with respect to manner of purchasing the goods or services such as use of individual income, loan, credit cards,personalloans, rent agreement or lease agreement, afterpay and others.I would like to purchase Air pods by using credit card because by purchasing with the same I can avail good amount of discount as well as cash back, therefore cost of Air pods can be reduced. Even I can purchase this product by using my personal income as I have sufficient saving but by this I could not avail any benefit, therefore purchasing through credit card would be best option. Moreover, by this option, I did not pay the whole amount immediately rather than in amount should be deposited in monthly instalments, and therefore I would not face any burden of expenses by purchasing Air pods.I will buy the product in next week from Apple Store that is situated near my office area. I would purchase it by using credit card.
Post Purchase behaviour: This part of the consumer decision making process consists of the reflection from seller as well as consumer (Consumer decision making process, 2021). In this stage, several consumer faces cognitive dissonance, which is the inner tension experienced by person after understanding an inconsistency between opinion and behaviour. It should be noted that, I would not suffer from this as I am already using mobile phone of Apple Company and therefore I am quite aware about how company provides consumer services and meet its criteria. By going through the terms and conditions of Apple Air pods, I noticed that, company is providing warranty for a period of one year for Air pods and any accessories that come with them. Further, if the Air pods or charging case battery possess lesser than 80% of its original capacity then it would be replaced by company. Therefore, such warranty and guarantee provided by company assists towards reduction in the cognitive dissonance.
References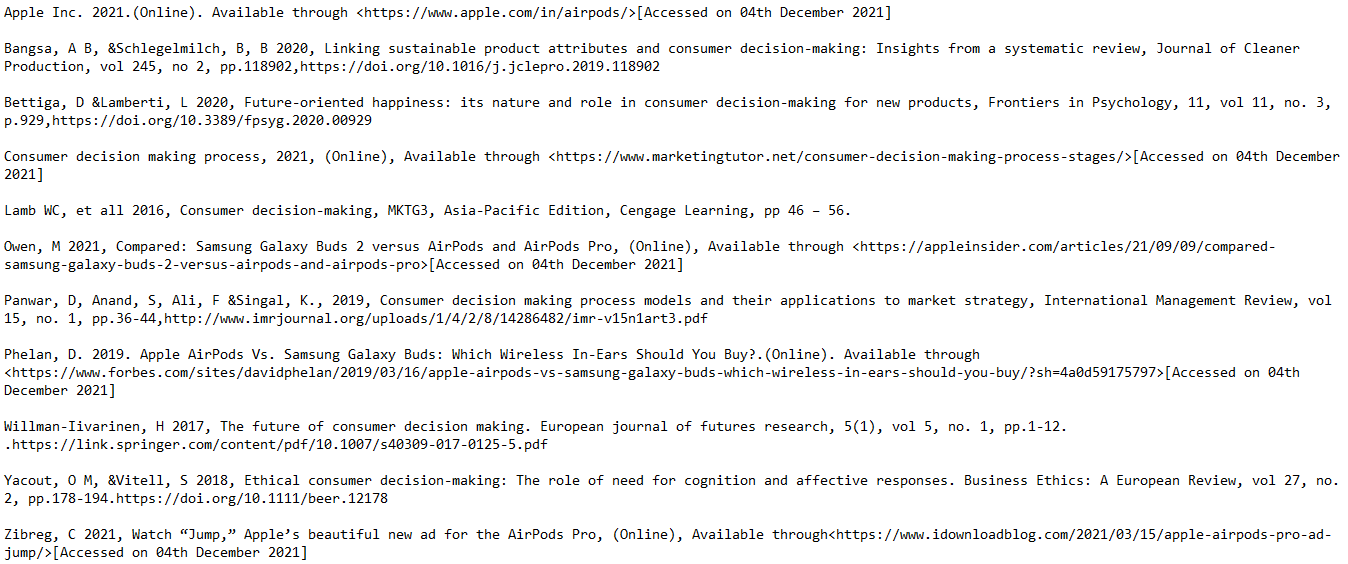 Fill the form to continue reading