×
Limited Time Offer !
FLAT 20-40% off - Grab Deal Before It's Gone. Order Now
Sample BUSM4177 Leadership and Decision Making Assignment
BUSM4177 Leadership and Decision Making Assignment Sample
GRAB MARKETING ASSIGNMENT HELP : A+ GRADE ASSURED Place Your Order Now and Get Up To 20% Discount!
BUSM4177 Leadership and Decision Making Assignment Sample
Word limit – 1500WC
Weighting – 30%
Assessment details
In this assessment, you will critically reflect on the guest industry speaker's experience, synthesise your assignment writing and apply it to the leadership qualities of your chosen leader. You will be challenged to research and apply leadership theories, models and concepts that you have so far learnt in this course.
By, analysing and applying leadership theories and models in this assessment, you will be building your knowledge and understanding to then be able to act on feedback that will enhance your leadership capabilities and act on opportunities for leadership development in Assessment.
This assessment for online assignment help has three stages:
1. Listen to the presentation provided by the Guest Industry Speaker. The Guest Industry Speaker will outline some of the difficulties that leaders face, and you will need to critically reflect on the qualities needed to be an effective leader, and the relevant models and theories. For more information about how to write and (and how itis different to a personal reflection), check out 'RMIT Learning Lab: Writing an academic reflection'.
2. Using the knowledge gained from your assignment writing, select a person whom you consider to be a successful and effective leader. This person could be:
someone you work/ed with
anyone you judge to be a good leader
someone you interact/ed with in person
a public figure
someone you have read about.
3. Research and identify your chosen person's leadership traits, behaviours and use of power. Then answer the following questions:

Q1: What makes your chosen person a good leader?
Q2: How do you perceive this person's leadership traits and behaviours to be effective?
Q3: How does the person use power and influence to make that person an effective leader?
Solution
Introduction
This paper will shed light on the lectures on the global industry mindset on the current leadership by the guest industry speaker, Atish Gonsalves. The guest speaker's personal experiences will be evaluated through this paper in order to highlight the leadership qualities of Sundaram Pichai, the Chief Executive Officer (CEO) of Alphabet Inc. and its subsidiary Google. The leadership models, theories as well as concepts demonstrated through this course also will also be shed light on in order to align those with the current leadership styles and models followed by the CEO of Alphabet Inc. Later the leadership qualities will be highlighted in order to evaluate how those are justifying the leadership qualities of the chosen industry leader. This paper will primarily answer three questions that will identify the reasons for choosing this particular industry leader. The effectiveness of the leadership traits and behaviors will also be evaluated by answering the next question. Finally, the third one will shed light on the leading powers and influence of the chosen leader that have made him successful in his leadership career.
Pichai Sundararajan was born in 1972 in Madurai, Tamil Nadu, India. He later took citizenship in the United States of America (USA) and he has been to IIT Kharagpur to pursue his B.Tech career. He went to Stanford University to do his master's and went to the University of Pennsylvania for his MBA degree. He started his career being a materials engineer and now he is the CEO of Google and Alphabet Inc. (Shepherd 2020).
Body
Q1: What makes your chosen person a good leader?
As stated by Gonsalves (2022), successful leaders are good storytellers who share and curate authentically. They focus on building a successful community by authentic storytelling and engaging with their own reputations. Thus, they become capable of building authority around their own experiences. As he has been highly involved with situational as well as social leadership for a noticeable period of time, the importance of raising awareness of whatever is happening around the industry has been stated to be one of the major factors for the leader to consider. Open-mindedness to support other leaders is another trait that a successful leader demonstrates throughout his career. Another trait of a successful leader is to make data-driven approaches in decision-making. Gonsalves (2022) also highlighted that trust plays a major role for a leader to direct the underworking teams in the very right direction. He also stated that always having a learning mindset enables a leader to stay aware of the industry he or she is leading and thus, appropriate decisions can be made. Ethical leadership is also another leadership model that determines successful leadership traits (Banks et al. 2020). Sundaram Pichai is certainly a good storyteller who often has been observed to share his own journey of becoming the CEO in order to encourage the workforce. He certainly is open-minded to helping other leaders as well (Tran 2017). Sundaram is always aware of whatever is happening around the industry and he makes data-driven approaches in most cases. The CEO also follows ethical leadership models to respect the workforce as well as encourage them to contribute in better and innovative ways. Hence, I have chosen Sundaram Pichai, the CEO of Google and Alphabet Inc. to be a good leader based on his leadership qualities and mentiality.
Q2: How do you perceive this person's leadership traits and behaviors to be effective?
Banks et al. (2020) have talked about ethical leadership and its importance in organisational decision-making. He has stated that where the workforce is not respected properly, the involved leaders can not be considered ethical leaders, rather they are not leaders at all. Asrar-ul-Haq & Anwar (2018) also said that an ethical leader can develop an adaptable mindset to introduce equality as well as diversity to the work environment. I have found Sundaram to follow ethical leadership in order to maintain effective communication with the team members and also gather crucial market data. The ethical standards also are followed by the Google leader which enables the team members better opportunities to develop both their personal and professional identities. I can assure that Sundaram possesses an adaptable mindset and thus, equality and diversity can be observed in both Google and Alphabet Inc. (Tran 2017). Furthermore, core sustainability and fairness are the universal principles of unity that need to be introduced within a work environment which would further contribute much to developing the society and making the environment more sustainable (McClean et al. 2019). I also have found the Google CEO to follow core sustainability and fairness principles in pursuing his major job roles at the company. The initiatives taken by him were intended to put positive impacts on society. As per the statement of Gonsalves (2022), successful leaders are those who are capable of inspiring the workforce in order to help them co-create better. Personal values and principles play major roles in determining the inspiring aspects of working individuals (Santos et al. 2021). I have found in several studies that Sundaram always encourages the employees to co-create better by following his personal principles and values. On the other hand, he is a good storyteller who has motivated the whole community through speech (Tran 2017). Thus, authenticities were built with effective storytelling which is further reflected through the updated values and principles of the workforce (Santos et al. 2021). Sundaram also has demonstrated the ability to co-create being a successful leader as it has developed the economies as well as the nature of the evolving work schedules. According to me, another trait of a successful leader is to demonstrate the vision and mission to the employees clearly and also motivate them to meet those within the desired time period. They also are capable of drawing principles depending on the vision and mission statements so that the employees can follow the right tracks to achieve both the short and long-term goals. I have found Sundaram to demonstrate clearly the mission and vision to the employees in order to develop effective principles for them to follow. Apart from this, for a successful leader, communication, honesty as well as integrity are some of the crucial traits. Communication allows the leaders to introduce effective collaboration among the underworking team members whereas honesty and integrity help them to send positive messages to the employees regarding following proper discipline and schedules in pursuing their daily job roles and responsibilities. The Google CEO has been found to possess effective communication, honesty, and integrity skills that eventually encouraged the team members to follow proper discipline in the workspace and thus it can be stated that he has been following the contingency leadership theory. Another leadership trait Sundaram has demonstrated is to empower other people in the work environment in order to ensure nobody makes mistakes, whereas all contribute equally to develop suitable solutions to a problem. Gonsalves (2022) also stated that the management only works within the boundary whereas a successful leader having effective leadership traits and behavior pushes outside the boundaries ethically. Sundaram follows strict rules all the time and blends in with the underworking teams in order to direct them in the very right way. Storytelling is another effective trait of a successful leader that Sundaram has used in some cases in order to encourage the underworking team members to contribute in a better way. He is often observed to focus on following the social leadership style which primarily intends to put positive impacts on society rather than gaining an organisational achievement. This particular trait of the CEO of Google and Alphabet Inc. has been confirmed to possess effective leadership traits and behaviour (Tran 2017). Furthermore, behavioural leadership theory is followed by the CEO of Google and Alphabet Inc. that has enabled him to support all the employees through providing performance rewards as well as timely salary hike. Thus, I have found him to be a perfect leader to show the effective leadership traits and behaviours.
Q3: How does the person use power and influence to make that person an effective leader?
Sundaram is known to focus on the continuous development of work structure and culture according to the needs and demands of its global client base. The CEO of Google always focuses on being an excellent teacher so that proper knowledge on development can efficiently be shared with the team members. He always is known to focus on the development of his own skill sets (Tran 2017). Sundaram always tries to encourage the teams to perform better and direct them on the right way to increase their efficiency. He uses his influential abilities to encourage the team members to generate interest in achieving success as well as well-being. He follows a data-driven approach to determine the success of the underworking team members and thus, his result-oriented approach fetches him the desired outcome every time. Furthermore, effective communication can be observed on behalf of the Google leader that has contributed much to encourage his team members and by listening to them properly, he managed to introduce positive changes to the work environment (Tran 2017). He also provides suitable learning opportunities to the employees and thus, they can develop both their professional and personal selves each time which further reflects in the overall productivity of the company. Having a clear vision and strategies is another trait of Sundaram that influences the teams to follow only the directed path. Such methods of using the leading powers have made him an effective leader.
Conclusion
It can be concluded that Sundaram follows almost all the positive leadership traits displayed in the transcription on the global industry mindset on current leadership stated by Mr. Gonsalves. It has been found that all the qualities of a successful leader can be found in the current CEO of Google which has made him one of the most successful leaders contemporarily.
Reference list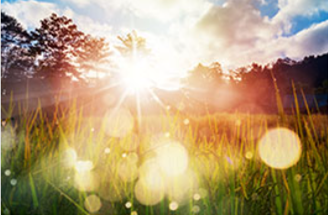 Fill the form to continue reading