×
Limited Time Offer !
FLAT 30-40% off - Grab Deal Before It's Gone. Order Now
Sample 3155IBA Operational Management Assignment
3155IBA Operational Management Assignment Sample
GRAB OPERATIONAL MANAGEMENT ASSIGNMENT HELP: A+ GRADE ASSURED Place Your Order Now and Get Up To 20% Discount!
3155IBA Operational Management Assignment Sample
Report
The Research Report should begin with a concise, informed overview of the chosen organisation. Outline what the organization does and how it does it. Mention should be made of the context (e.g. product market and the business environment) that the organization operates in. The core of the report however, should (ideally) focus and describe a particular operational issue and appropriately analyse it. From the analysis practical solutions should then be put forward, stating how well the proposed solution integrates into existing processes. Topics and points that could be considered include:
1. The business environment in which the organisation operates.
2. Background and purpose of the organisation.
3. Organizational structure
4. Organizational strategies (corporate strategy, business strategy, and operations strategy)
5. Products and Services
6. Service system or Production system and job design
7. Process measurement and analysis
8. Aggregate planning, inventory management systems and procedures, revenue management
9. Locational decisions for facilities and operations
10. Sustainability and pollution control programs
It is important that your group not only cover the relevant issues, but also integrate them in an overarching and coherent fashion (reflecting the systemic nature of production processes). The analysis should be critical in nature, and the use of unsupported rhetorical statements should be avoided, (e.g. 'This organization is devoted to quality'). You should explain and support your recommendations. Look for evidence of support for all such recommendations. The report should identify the important issues and challenges facing operations managers in the organization. Don't forget to include references and a bibliography. The report should be submitted through the online link found on the Learning@Griffith course website through the Assessment tag.
Solution
1. Introduction of the Business Environment
'P-Bicycle' is the bicycle manufacturing firm taken into account in this research report. Phil Greene, the owner of the company looking for profitability improvement and management of operations (OM) due to the impact of Covid-19. It's a typical business environment where the organisation takes new orders from respective clients for bicycle making, manufactures them in the garage and finally sends those for the purchasing & selling team.
2. Background and Purpose
Bicycle industry is broadly classified with cycling and bicycles. Generally, it includes bicycle part manufacturing, accessory manufacturing & bicycle manufacturing. At the beginning the design was on paper and then built with raw materials.
The purpose of this research report for assignment help is to identify OM issues for the chosen organisation and then recommending proposed solutions for the same. Understanding the key problem statement, it has been possible for an individual researcher to do product market analysis, looking for practical solutions that integrate with bicycle manufacturing processes.
This report is divided into few sections where inventory management, revenue management, service system design are the key aspects of P-bicycle company's operations & facility.
3. Identification of Key Issues
3.1. Justification of Problem (OM) issue and rectification
The key issue faced by the P-bicycle manufacturing firm is the 'workshop OM problem' and 'profitability challenges'. Regarding the OM issues in the respective bicycle manufacturing firm, globalization, sustainability, ineffective communication with the workers, system design problems are valuable (Galvin, Burton & Nyuur, 2020, p. 120235). On the other hand, regarding the profitability challenges faced by the P-bicycle firm are: low productivity, high-budgeted bicycles are not profitable, low stock of accessories and other goods, non-availability of bicycle exporters, profit-margin issue etc. Thus, to rectify these two issues, P-bicycle contracts with Oscar Smith, a quality improvement consultant who understands better and solves the problems in the big picture.
- To understand the O&M issue well first need to verify the service and company's existing product markets.
- Developing a key strategy for profitability and growth is an important rectification aspect (Reyes-Mercado & Berumen-Cantú, 2019, p. 70).
- The impact of work orders, performing services, and responsibility of the sales team is also considered to improve profitability.
- More investment on the bicycle brand manufacturing.
- Innovative warehouses, standard workplace, a work-friendly environment, and suitable employee relationships are the major areas of rectifying those problems.
4. Organisational structure and Strategies
P-bicycle firm consists of three major departments: (i). Manufacturing; (ii). Purchasing, Inventory and Service;
(iii). Distribution. The following relationship map shows the organisational working procedure and the overall process of supplier to customer base.
Figure 1: Departmental structure and their relationships in P-bicycle
(Source: Case Study Relationship Map)
Understanding the organisational structure, relationship with each of the organisational department it has been possible to recommend these organisational strategies:
- Operations Strategy of P-bicycle:
According to Liu et al. (2021, p. 126581), the company, P-bicycle operated through client orders and after getting approval of work orders from the customers. The main objective of operational strategy is to have reliable economic cost, flexible and convenient approach.
- Corporate Strategy of P-bicycle:
In the bigger picture, the company wants to implement the Corporate Social Responsibility (CSR) framework to improve its profitability and resolve the business problems (Chang, Chen & Huang, 2019, p. 8). Moreover, particularly for this bicycle manufacturing firm, Research & Development (R&D) is considered as the most important aspect for the revolution of corporate strategy.
- Business Strategy of P-bicycle:
The company wants to implement a 'Lean mass manufacturing' business strategy to improve its profitability, logistics performance and supply chain management (Saurabh & Mehta, 2021).
5. Products and Services
P-bicycle manufactures new bicycles and open workshops for its servicing. Generally, product or service starts with written work orders and approved by the customers. The engineering department is engaged to design the product and bicycle specs as per market demand. Based on the conversation between Phil (Owner of P-bicycle) & Oscar (Consultant Management), it is clear that the company focuses on its product as per customer requirement. Bicycle products are in terms of inventory management and each of the orders takes place in a good retail profit margin (Reyes-Mercado & Berumen-Cantú, 2019, p. 80). As mentioned earlier products & services of P-bicycle company depend on its Bicycle component distributors, manufacturers, accessory producers.
6. Service System and Design
6.1. Implementing the solution with existing framework
On the basis of the existing relationship map model, the bicycle production system and design approach has been easy to understand. Following design model is appropriate to solve the OM issues in P-bicycle (Yadav et al. 2020, p. 118276). As a quality improvement consultant, Oscar wants to implement this design framework and understand the workshop operations better. The system design framework is beneficial for: customer categorization, design of a new supply chain, engineering sub-selection, craft workplace design for bicycles, working schemes, designing bicycles, making the bicycles as per customer demand. It is good evidence of lean manufacturing system design for P-bicycle.
Figure 2: P-bicycle system design approach
(Source: Galvin, Burton & Nyuur, 2020, p. 120235)
7. Process Measurement and Analysis
7.1. Customers for the business part
They are the key 'stakeholders' for P-bicycle's business. Customers provide the work order to the manufacturing firm and all departments of P-bicycle accept it, review it and work on it.
7.2. What outputs customers received?
Customers get an update on a daily basis when the bicycle manufacturing is going on. As P-bicycle focuses on improved customer service thus customers can expect to meet their requirements in each of the company's bicycles (Fargnoli et al. 2018, p. 395). Customer gets a faster response from the manufacturing team whenever he/she needs P-bicycle's service. For each of their orders, the customer gets an invoice which has been prepared by the sales & inventory team. Moreover, customers can expect promotions from the P-bicycle manufacturing team and regular basis offer as well. Last, but not the least, customers get quality products from the distribution team and expect after buying assurance from the P-bicycle company.
7.3. Business suppliers
Suppliers of P-bicycle business associated with the purchasing department when a purchasing request is made. As per the customer requirement of bicycles, suppliers export or import products (logistics/supply chain suppliers), accessories and all the relevant components. Moreover, suppliers are also engaged to provide assistance to customer service (Liu et al. 2021, p. 126581). Thus, P-bicycle's business suppliers are associated with the inventory, manufacturing and purchasing department to deliver a new bicycle as per customers' demand and support to make profitable business growth.
8. Aggregate Planning, Inventory & Revenue Management
This is the most important part of this business report because the overall profitable growth totally depends on the inventory & revenue cycle of P-bicycle. On the basis of stock orders, the firm creates a revenue cycle to configure its accounting information systems. This cycle works throughout the manufacturing-inventory-purchasing section after an order has been confirmed. As per the guidance of Guo et al. (2018, p. 420), inventory & revenue cycle is good for customized business processes thus when some bicycle parts are bought outside the inventory department, a new request to be filled and sent to the P-bicycle management.
Figure 3: Inventory and Revenue Lifecycle process of P-bicycle
(Source: Self via draw.io)
9. Locational Decisions for Facilities
9.1. Critical connections
Depending on the customers' delivery location, bicycle distribution and pick-up system set. When a customer makes a service request from this bicycle manufacturing firm then it is necessary to find nearby stores and establish a link with them first. But in case of non-availability of the parts, the service management teams decided to reject customers' requests. Long-distance product distribution systems are not that profitable after Covid-19. As per the guidance of Bahadori, Gonçalves & Moura, (2021, p. 554), Critical connections between the Oscar, Phil and their employees proposed practical solutions to the existing challenges faced by the P-bicycle company. Moreover, Climate is a major concern for the bicycle manufacturing firm. For new store openings as well as business expansion, the organisation needs to think about the customer base of that particular location, demand of bicycles by the people, service center/garage facilities, and a good operating environment.
10. Sustainability Concern
Operations & Management team (O&M), Production team, Manufacturing team of P-bicycle firm wants to meet the sustainability criteria as well for their new business expansion (Ma et al. 2018, p. 58). The key concerns are as follows:
- Lowering the energy requirements, carbon foot-printing.
- All the materials & accessories used to manufacture bicycles should be recyclable.
- The manufacturing section should be climate friendly and not produce any harmful substances.
- Use of bicycles produced by P-bicycle companies can reduce 53% of carbon dioxide emission.
- Along with the lean manufacturing approach, additive manufacturing strategy should be recommended as a sustainable approach for P-bicycle firms (Ma et a. 2018, p. 68).
- Conducting pollution control event, sustainable promotion is another key aspect.
11. Conclusion
This business report derives the systematic nature of P-bicycle production processes. Based on the critical discussion and review, the identified OM issue can be solved if the firm follows a proper relationship map, inventory lifecycle. Finally, not yet importantly, by fulfilling customer demands, meeting product & service requirements P-bicycle can improve its profitability in the post Covid-19 days.
12. References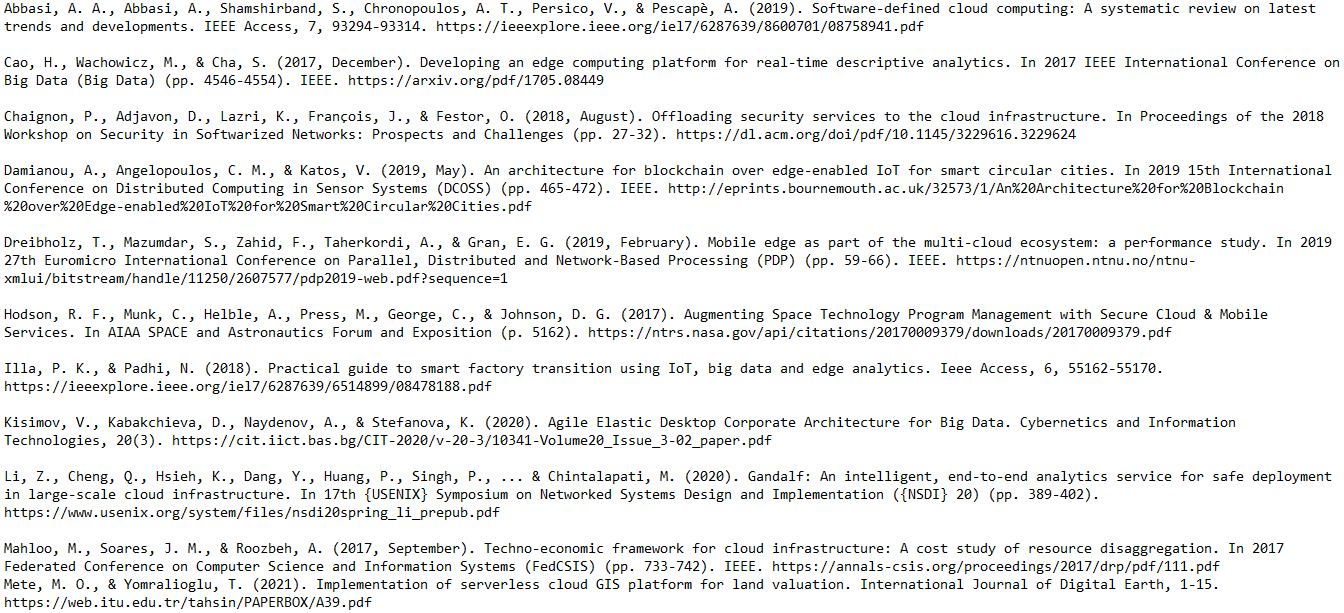 Fill the form to continue reading