×
Limited Time Offer !
FLAT 20-40% off - Grab Deal Before It's Gone. Order Now
Sample NSG3NCI Chronic Illness Management Plan Assignment
NSG3NCI Chronic Illness Management Plan Assignment Sample
GRAB NURSING ASSIGNMENT REPORT HELP : A+ GRADE ASSURED Place Your Order Now and Get Up To 20% Discount!
NSG3NCI Chronic Illness Management Plan Assignment Sample
Write a 1000-word report for assignment help explaining what telehealth is and why the type you chose may be beneficial for a client with the described chronic illness
Points to consider:
Definition of telehealth and different types
Why a particular type would be beneficial for your client
The multidisciplinary needs of your client
Description of the client's chronic illness and why telehealth may be an option
Positive aspects of telehealth for the client
Negative aspects of telehealth or issues for the client
Solution
Chronic Illness
Arthritis is characterized by the painful and swollen swelling of one or more joints. Arthritis is characterized by a range of joint symptoms, the most prominent of which are pain and stiffness, which often get worse with age. Osteoarthritis and rheumatoid arthritis are the two forms of arthritis that are diagnosed most frequently.
Introduction
Definition of Telehealth and Different Types
Telehealth is the delivery of healthcare and related services through electronic and digital communication technologies, including but not limited to remote medical diagnosis and treatment, healthcare professional and patient education, health information services, and patient self-care. Telehealth makes use of a wide variety of technologies, including remote patient monitoring (RPM), video conferencing (both live and on-demand), "store and forward" electronic transmission, and mobile health applications (Knudsen, 2018).
The desire to stay in touch with patients, no matter where they may be, is what motivates the many manifestations of telehealth. Telehealth is the electronic exchange of health-related information between a care provider and a patient. This broad definition gives rise to several subsets of telehealth. Here are a few of the most notable:
? Patient Tracking at a Distance: In the first place, one of the most important things that telehealth is good for is keeping an eye on patients from afar. Caregivers may keep tabs on their patients' well-being from afar with the help of remote patient monitoring.
? Store-and-forward: The ability to "save and send" telehealth data is also crucial to the concept's existence. Telehealth with a "save and forward" capability improves long-distance access to patient histories and other medical data (Maeder, 2021).
? Telehealth in real time: A doctor may provide round-the-clock, anywhere-in-the-world treatment to a patient via real-time telehealth.
? Remote Monitoring: The use of telehealth to enable patients to have certain parts of their health monitored from the comfort of their own homes is becoming an increasingly popular alternative. Providers are able to address both acute and chronic diseases because to remote patient monitoring.
? Medical advice from a specialist: Because of telehealth, doctors may collaborate remotely to offer more comprehensive treatment options to their patients.
? Telehealth for Rheumatoid Arthritis: One can check in and follow up with the healthcare provider when they have rheumatoid arthritis (RA) thanks to telehealth.
? Radiology and other medical imaging: Sharing medical pictures like X-rays, scans, and more is now much quicker thanks to advancements in telehealth technology. By making these pictures accessible, any board-certified radiologist with network access can evaluate them whenever necessary (Tigerconnect, 2021).
Why a particular type would be beneficial for your client?
Our client who's suffering from rheumatoid arthritis and has restricted mobility or significant symptoms, such as persistent pain, exhaustion, and joint stiffness, which make it difficult to attend in-person consultations, may find that telehealth's remote monitoring is an intriguing choice. Telehealth's remote monitoring has the potential to make receiving treatment for RA less intimidating, which may encourage people living with the illness to seek treatment sooner for any changes in the symptoms they are experiencing (Bergman, 2021).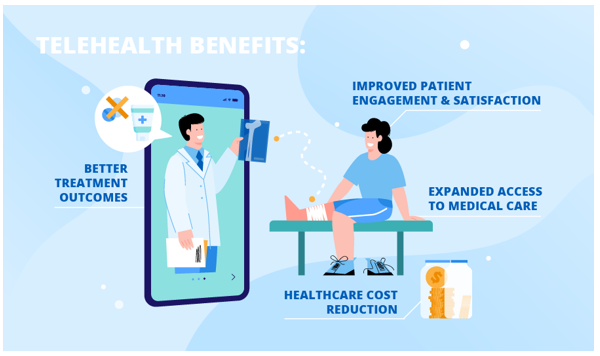 Because they don't need to take time off from work or pay for transportation to go to their appointments, persons who have RA (Rheumatoid Arthritis) can save a considerable amount of time and money by using telehealth's remote monitoring. Appointments with a healthcare provider are also made a great deal more convenient for this patient demographic as a result of this (Saini, 2022).
The multidisciplinary needs of your client
With the help of a team of professionals from different fields working together, patients can get the best possible treatment. With everyone's input, the team as a whole can provide better care to its patients. This strategy is effective because it guarantees that each patient receives personalized attention (Freeman, 2021).
Although members of a multidisciplinary team have to put in more time, the patient benefits from coordinated services and a standard operating procedure (SOP) that enhances the quality of care they get. Communication within a multidisciplinary team makes coordinating efforts simpler, even if not all team members are present when a patient is being treated (Healthie, 2022).
Describe the client's chronic ailment and explain how it might be treated via remote monitoring
There are more than a hundred different varieties of arthritis and related disorders, and our client has a form of arthritis that is not a single disease but rather specifies a mix of symptoms including pain and inflammation in the joints. Arthritis affects people of all ages, races, and sexes equally, making it the biggest cause of disability in the United States. Despite the fact that some forms of arthritis are more prevalent among the elderly, arthritis itself is not a disease that is tied to advancing age (Gogia, 2019).
It's possible that remote monitoring is something brand new for both us and patients. Knowing as much as possible about the tools that will be utilizing to treat patients is the most effective way to provide care. This includes how they operate as well as how the data will be transmitted from the device (Reifsnider, 2020).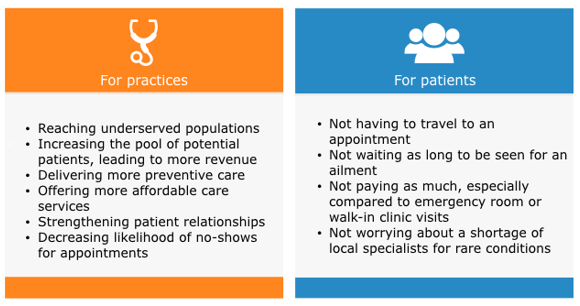 Advantages of telehealth from the patient's perspective
Benefits from telehealth remote monitoring is that they are easily accessible. As was previously said, no travel is necessary, and participation is global. Both of these factors contribute to the efficiency of telehealth visits, since they minimize the time away from work or school that would otherwise be required (Arthritis, 2021).
Concerns or drawbacks that the patient may have when using telehealth
Utilizing these technologies, on the other hand, comes with both positives and negatives, just like any other emerging or cutting-edge technology would. Some of the disadvantages (or restrictions) of remote monitoring are relatively insignificant problems that can be circumvented by service providers or resolved by IT departments.
? There are a few disadvantages associated with remote patient monitoring, such as the fact that it is dependent on expensive technology that not all patients can afford.
? Connections to the internet that can be relied upon are required for RPM systems. It's possible that some of the patients don't have access to broadband internet, which makes it more difficult for them to engage in RPM settings. However, basic vital signs data transmission does not always necessitate the use of broadband. (D'Silva, 2021).
Conclusion
Rapid adoption of digital health records (DHR), which are essential for providing remote care, has accompanied telehealth investments. Half of healthcare leaders (49%) cite digital health records as a major investment, reflecting government attempts to make healthcare data-driven, the report found.
Patients in remote locations now have easier access to care thanks to the widespread use of telehealth following the COVID-19 epidemic. According to the report, the attention is now more on technology driven healthcare, and healthcare leaders are overwhelmingly supportive of the adoption of remote care solutions, with 33% listing a shift to virtual care as one of their top priorities and 51% listing telehealth as a top investment area.
References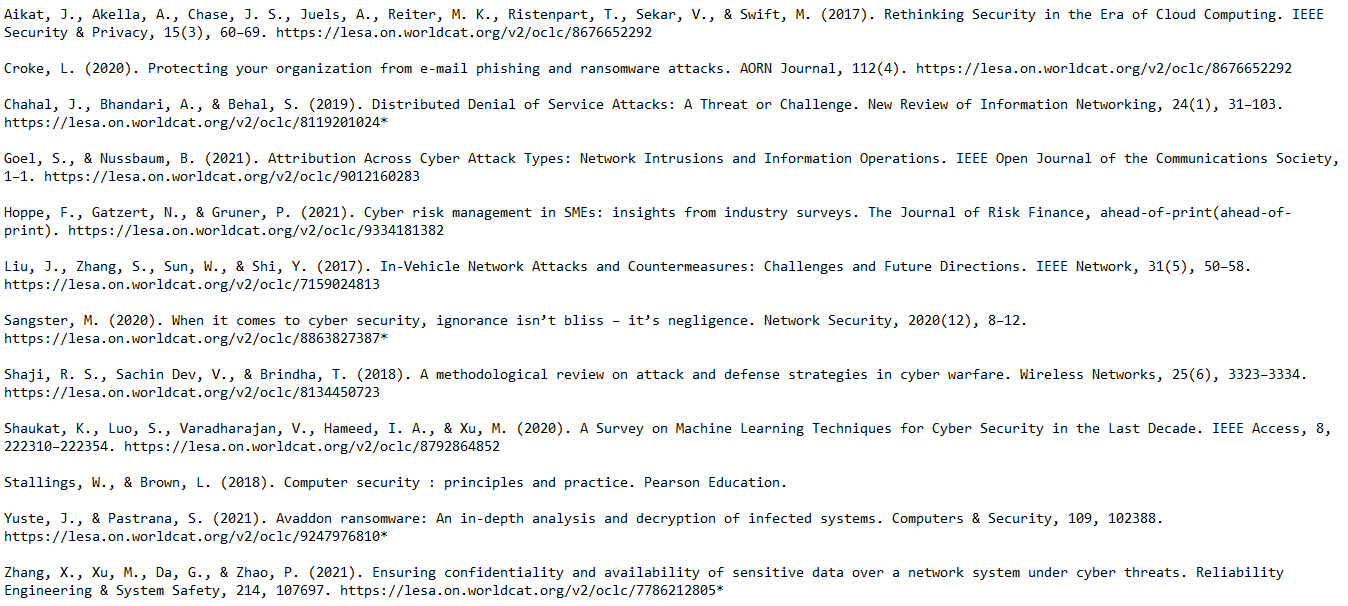 Fill the form to continue reading