×
Limited Time Offer !
FLAT 30-40% off - Grab Deal Before It's Gone. Order Now
Sample BSBSTR601 Manage Innovation and Continuous Improvement Assignment
BSBSTR601 Manage Innovation and Continuous Improvement Assignment Sample
GRAB COURSEWORK ASSIGNMENT HELP : A+ GRADE ASSURED Place Your Order Now and Get Up To 20% Discount!
BSBSTR601 Manage Innovation and Continuous Improvement Assignment Sample
Case Study of McDonalds: Strategy Formulation in a Declining Business
Chris Kempczinski, as President and CEO of McDonald's, Chris leads the millions of dedicated McFamily members who help create delicious, feel-good moments for everyone. Chris realized there was a major problem arising within their corporation when their earnings declined in the late 1990s till the early 2000s. Their net income not only shrunk to 17%, but also suffered from slow sales growth below the industry average during that period of time. Although their market share was well above their competitors such as Burger King and Wendy's nevertheless there was a slow share growth.
Therefore, the question of what caused the Big Mac Attack is raised. It is observed that there was a growing trend of customers moving to non-hamburger meals which is being offered by indirect competitors such KFC, Subway (dominating the market with more than 13,200 US outlets) and Pizza Hut as an alternative choice. Sandwiches and a variety of microwaveable meals are being offered at supermarkets, convenience stores and even at petrol stations. This convenience has caused many customers to switch away from the fast-food outlet. Besides that, there seems to be an increasing trend in fast casual dining which has affected sales for McDonald.
Customers are now more willing to spend extra for the traditional fast serving but with a better and classy ambience. Due to this 'phenomenon', the growth for fast casual segments grew from 15 to 20% compared to only 2% growth from fast food chains. Taco Bell for instance had an outstanding 19% increases in their profit which proves that higher priced outlets are still in demand. Among the hamburger eateries such as Wendy's and Burger King are major competitors catching up fast by recognizing the importance of drive-through customers. In order to rope in the 65% of sales which is derived from drive-through delivery, these competitors are enhancing their preparation methods as well as the facility and speeding up their delivery process. Innovative approaches such as windshield responders that automatically bill customers are being introduced, to achieve the estimated 10% efficiency increase in drive- through which brings in an average sale by $54,000. Besides upgrading the drive-through services, these competitors have also understood the market preferences and have taken the risk as hamburgers outlets to offer new product lines ranging from healthy salads to chicken based products prepared in a healthy manner.
Furthermore, the eating trend among the youth and the older generations has undergone significant changes. Many customers are becoming more health conscious and tend to be picky in determining their daily consumptions. This group of people has also expressed their dissatisfaction on the quality of food which is being served by both McDonald and Burger King. It is an obvious fact that burgers served soaking with fat and oil is bound not only to affect patron's health but their conscience as well. Besides health reasons, many Americans' eating habits have changed towards the concept of eating out. Recession during that era has taken a heavy toll on many citizens causing them to be thrifty and have returned to home cooked meal instead.
Upon analysing the causes to the problem, it is noted that these problems are vital to be addressed in order to sustain the life span of McDonald. The decline of sales within McDonald's in USA can lead to a chain reaction and in the long run and cause declines in the group's worldwide annual sales and growth. Once the root cause has been identified, McDonald's will be able to re-strategies and develop new and innovative product line, facilities and even to venture into new market segments. In order to re-capture the lost customers segments, the need to shed the cheap and greasy image with a revamped store design may arise. However, the drawback of this is when additional cost may be incurred in order to compensate the eating trends.
Answer the following questions for assignment help -
1. How are customer's tastes changing? What Impact these changes have on McDonald's?
2. How well these changes reflected in the industry's competitive strategies?
3. Conduct SWOT analysis of McDonald's future with its current business?
4. Does McDonald's require separate strategies for its heavy user?
5. What the CEO should do to grow sales, profit and market share at McDonald's?
6. How can McDonald apply concept of Continuous Improvement? Who would be involved in this process?
Solution
Customer Taste Changes and The Impact of Changes
A group of consumers that values their health is altering the stereotype associated with fast food. The contents and energy of the meals they consumed are being read by this new customer demographic. Instead of the usual cheeseburger and fried establishments, shoppers gravitate toward fresh, nutritious options (Gao and McDonald, 2022). McDonald's must find methods to continue attracting customers if it wants to maintain its competitive position in this constantly evolving industry. They've expanded their menu to include lower-calorie food options and grilled chicken wraps. Clients now feel they can make informed meal choices thanks to the addition of nutrition facts to the menu. Another tactic McDonald's employs are to charge less for items on their "discount menu." Customers are given the option of choosing between a $5-foot-long sub that is somewhat healthier and $1 hamburgers with discounted fries and hamburgers. The fast-food industry would have to be able to adapt to shifting customer preferences and tastes (Hite and McDonald, 2020). There is a huge opportunity to develop new items that appeal to people concerned about their health. Types of products, more especially, must be developed especially for young, health-conscious women. There is a possibility to develop a fresh, healthier brand portfolio that appeals to changing consumer trends and meets customers' requirements.
Changes Reflected in Competitive Industry Strategy
The profession as a whole strongly exhibits changes in client choices and preferences. They may be seen in the layout of restaurants and the cuisine, costs, and product promotion employed by these companies. Certain chain restaurants, like Wendy's and McDonald's, which now serve meals and hamburgers with grilled chicken for brunch, have changed what they are marketing in addition to the traditional cheeseburger and fried quick food industries. Other fast-food outlets that are frequently seen as healthier alternatives, including Subway, have started to offer brunch selections to rival the purportedly unhealthy McDonald's meal options. The quality of the shops at McDonald's and other fast-food restaurants has improved. There are cloth couches supplied in place of the smooth, plastic canteen chairs, so one can enjoy their McCafé and free Wi-Fi. They do this to compete with the enormously popular Starbucks (McDonald, 2018).
SWOT Analysis of McDonald
Strengths:
Industry's leader: McDonald's has dominated the food service industry for years and transformed American food culture. McDonald's has possibilities and risks in its specialized and general businesses, just like any other business.
The economic position of McDonald's seems to be fair but developing, and it may soon get back to being stable. The company's ability tofulfilll short- and long-term obligations, as well as loan repayments, using available cash indicates that debt is not a major concern for the company.
Production: McDonald's has long been proud of the consistent quality of its goods. A Big Mac'sflavorr in New York is the same as in Los Angeles (Tennent, 2020). Durability in brand equity has been an asset for the corporation since buyers know what to expect when they enter a McDonald's. Customers recognize that a Big Mac can be purchased with consistent texture and consistency at every McDonald's outlet worldwide.
Others: McDonald's delivers a consistent quality of food, the best production chain in the industry, and the highest esteem from its manufacturers, in addition to consistently strong items.
Weaknesses:
An old brand: Given that McDonald's has been there for so long, the majority of Americans have eaten there more times than they can count. Intangibles like the McDonald's identity and the iconic arch logo are harmed, and revenue is decreased.
Current competition McDonald's has long competed fiercely with other fast-food restaurants like Burger King, Taco Bell, Panda Express, Arby's, etc. Still, it appears that this rivalry is getting more intense. The quick food industry has a lot of space for growth, and dozens of brand-new eateries open their doors yearly. Rapid foods are available at convenience stores, groceries, and vending machines. McDonald's has to compete against an ever-increasing amount of strong competition (Crowley, Cecchett,i and McDonald, 2020).
Marketing: Younger children responded well to McDonald's advertising, while they often turned off teens and youngsters. After seeing the disturbing "I'm Lovin' it" commercials, many felt concerned. Because they didn't have any other choices, several people just ate at McDonald's
McDonald's Separate Strategies
In the past few years, many journalism exposés have shown the reality of how healthy fast food is. From the movie "Super-Size Me" to the exposure about how McNuggets are made, Mcdonald's is under criticism for the lack of calories in their food. Eventually, the White House chastised the fast-food industry for raising obese kids. While regular consumers still use McDonald's services and don't seem to be planning to stop. McDonald's has done a terrific job of adjusting to the needs of the health-conscious shopper (Lynch, 2021). The bargain menus, however, continue to provide discounts to the traditional sandwich and fry-strong customer segment. In summary, it appears that McDonald's current strategy is the best.
CEO Strategy To Grow Sales, Profits, and Market Share
They strongly encourage McDonald's to try to produce the latest ideas since the opportunity is too great to pass up. It helps make sense to at least try to manufacture a specific product that has the opportunity to be extremely effective in a market that is always increasing since they have only actually worked with their new brand of Top-quality Sandwiches. There is a lot of potentials for new items to produce sizable sales since young consumers and tastes are shifting more swiftly than ever. The primary demographic for McDonald's commercials need to be young people and teenagers (Gao and McDonald, 2022). The "I'm Lovin' It" marketing has to be changed since it is ineffective, especially if new products are launched. It creates a problem because their commercials work well with children but not with teenagers and young adults. Without efficient marketing, creating new products and launching them would be difficult. But continue the "I'm Lovin' It" promotional campaign and use it as your sole global promotional campaign. Once a new item has been introduced and shows promise, McDonald's may focus on increasing manufacture in their developmental and social, the large people look up. McDonald's should take into account other options because there are serve more as a long-term alternative when a new product has been introduced and has been famous.
McDonald Applying Continuous Improvement
McDonald's needs to apply continuous improvement to increase sales and grow profit margin at the working place. Continuous improvement is a more effective and successful way which helps to promote positive success in the working place. For that, management and CEO can use different strategies and tools where management is helpful. In this process all the company's staff members, managers, leaders, and production staff are included. All employees are free to use different tools to increase sales (Tennent, 2020).
References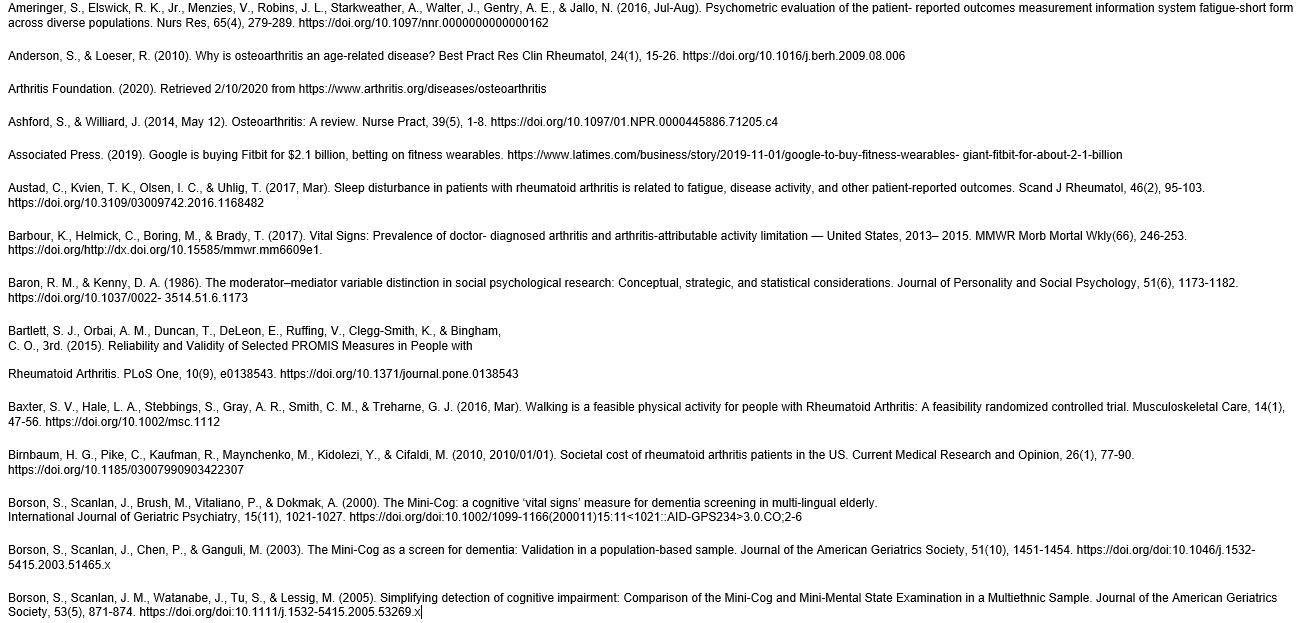 Fill the form to continue reading