×
Limited Time Offer !
FLAT 20-40% off - Grab Deal Before It's Gone. Order Now
Sample MKT60010 Marketing Management Assignment
MKT60010 Marketing Management Assignment Sample
GRAB MARKETING CASE STUDY ASSIGNMENT HELP: A+ GRADE ASSURED Place Your Order Now and Get Up To 20% Discount!
MKT60010 Marketing Management Assignment Sample
Assignment: Case Analysis
Aim: This assignment aims to assess ULOs 1, 2, and 3 for the unit of study.
Nature of assessment: Individual
Word limit: 2,500 words
Case Study:
Tesco in China: How could things go so wrong?
Case study link - https://www.neilsonjournals.com/JIBE/JIBEpromos/TescoinChina14P.pdf
Solution
Introduction
TESCO is a well-known organization across the world, it deals with variety of goods ranges, however in China it failed terribly. There were many reasons of the failure of TESCO in China, one of
the key reasons were poor marketing and change in retail sector landscape in China. This study will focus on the Tesco, a big British multinational retailer's experience in China. Tesco's goal of actively participating into to the Chinese market did not succeed, considering the market's overall health and other favourable factors. The case focuses on the dynamic nature of the Chinese retail industry and the difficulties that companies like Tesco are encountering there. This example might be used by international business, marketing, and strategy professors to illustrate the difficulties of operating in China's rising market, where the battle for market share is fierce from both foreign and domestic firms.
The study will focus on key marketing issues & macro environment analysis including the PESTLE analysis of TESCO in china leading to threats and opportunities, further target customers and their behaviour along with the marketing mix & its 7Ps will be discussed to establish coherence of the marketing mix and target customers & Integration of the key and relevant marketing concepts. Further Survey will be conducted in order to attain the thoughts of people on failure of TESCO in china, lastly
2 key matrices for marketing and the justification of the choices will be done.
Problem Statement
TESCO have faced a sever failure in the China and its marketing strategy failed due to number of factors, such as strict laws of China, cultural and community issues of China, poor marketing strategies and lack of conducting analysis for the customer segment.
Macro-environment analysis using the PESTLE framework
Macro-environment
The success of a company is heavily influenced by macroenvironmental factors. Shareholders may be able to spot new trade opportunities, increase the size of the firm's inventory, and broaden their reach into existing and potential markets by keeping an eye on these macro-environmental variables, which affect the demand for a company's goods. Tesco, with headquarters in the United Kingdom, is only one of many multinational corporations that takes use of macroenvironmental elements in its international business operations.
PESTLE Analysis
Table 1: PESTLE Analysis

Opportunities and threats imposed on TESCO's operation in the Chinese market
Table 2: Threats & opportunities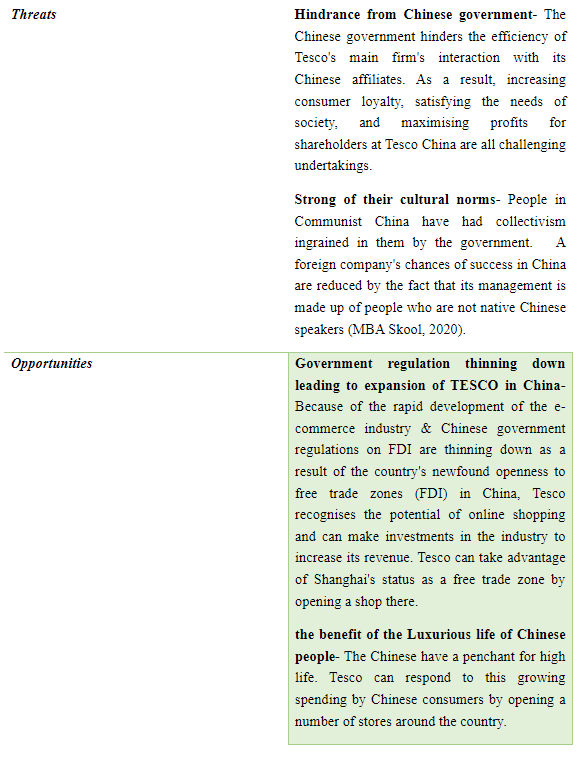 Target customers and their behaviours
Target customer segment
The key customer targeted by TESCO is the young ones and the middle-class family who loves to have the best quality goods and food at an affordable process.
Age- 12-70
Demographics- Male, female, kids
Marketing Mix strategy for Tesco
Product- Food, clothes, stationery, cosmetics, gadgets, financial services, and more are just some of the many categories that Tesco caters to. With a constantly growing selection of goods, it meets the needs of each buyer. It offers a wide variety of categories stocked with top-quality brands. It also manufactures its own goods. Tesco has many of its own labels, such as Everyday Value, Tesco Value, and F&F Clothing. However, it's important to note that the kind of establishments clients frequent determines the variety of product categories that are available to them.
Price- Every store, but notably those in China, appears to have the greatest trouble with its pricing approach. In light of regional differences in purchasing power and price sensitivity, stores should set their own pricing. TESCO Offering products at discounted prices has the potential to rapidly boost sales. An intricate process for maintaining profit lies behind the seemingly inexpensive pricing (Woohyoung et al., 2020). The market reference price, incentives, and promotional activities are three major contributors to the pricing process. Tesco offers competitive prices, however, the quality of its items is compromised.
Promotion- The widespread use of many forms of marketing is remarkable. Increasing TESCO's prominence in consumers' minds via consistent advertising campaigns increased the brand's perceived value. Tesco has to include a greater share of new media in its advertising plan, including instant messaging, Weibo, movies, Weixin, and public transportation. Tesco opts for a more conventional approach to advertising and pays little attention to the ascendance of new media (Khanta and Srinuan, 2019).
Place- A recent study found that choosing a good market location is the single most crucial aspect of a successful retail business. TESCO should not only consider the physical location but also the political, economic, social, and cultural factors as well. the financial might of each area and the kind of enterprise that will thrive there. The location's accessibility makes for promising prospects. Also, Tesco would do well to target smaller urban centers in an effort to expand its customer base (Tian, 2020).
People- the key targeted customers of TESCO are people who are cost conscious, it is well known that TESCO offers the facilities at affordable costs which makes it a promisingly desirable supermarket.
Process- A business process is a predefined series of steps used by an organization to complete a certain job, such as fulfilling an order placed by a client. To complete a purchase at a physical Tesco shop, consumers simply retrieve their items and go to the cash register. They may also utilise automated teller machines (ATMs) to settle their bills (Hanaysha et al., 2021).
Physical evidence- Included in the category of "physical evidence" or "environment" are things like furniture, aprons, menus, brochures, logos, postcards, reports, signs, and equipment. Tesco's logo is fantastic, and the company makes clever use of colour. The merchandise at offline businesses are well organised, making it simple for shoppers to locate what they're looking for. The Tesco website is equally impressive in its design and use (Rahman, 2018).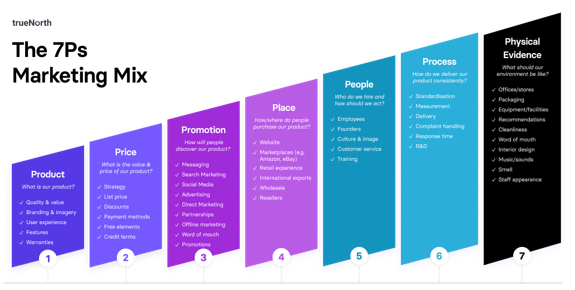 Figure 1: 7Ps of the marketing mix
(Source: Brooks, 2020)
Marketing research to gauge Chinese customers' purchase-related decisions
Survey
1. Are the new Laws and regulations of Chinese government concerns with the marketing of TESCO?
a. Agree
b. Disagree
c. Neutral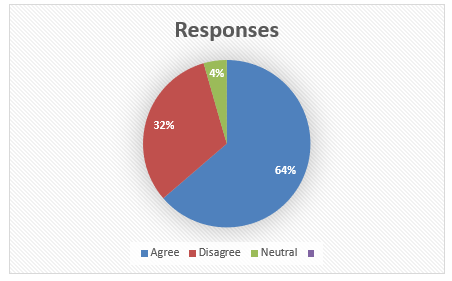 Figure 2: Survey 1
2. Does integrating the marketing mix with the old marketing strategies will improve TESCO's customer base?
a. Agree
b. Disagree
c. Neutral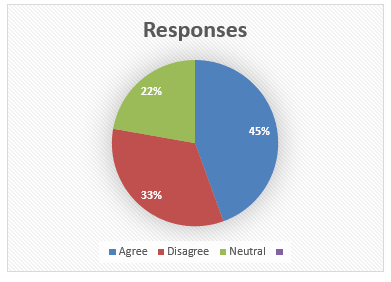 Figure 3: Survey 3
3. Will the digital marketing of the TESCO in china bring improvement in the market and ROI?
a. Agree
b. Disagree
c. Neutral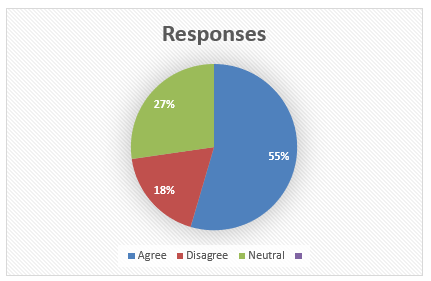 Figure 4: Survey 3
4. Is poor marketing and not following the culture of China and its community the key reason for TESCO failure in china?
a. Agree
b. Disagree
c. Neutral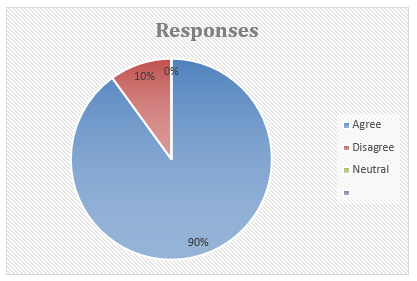 Figure 5: Survey 4
5. Will the rise of E-commerce affect other industries?
a. Agree
b. Disagree
c. Neutral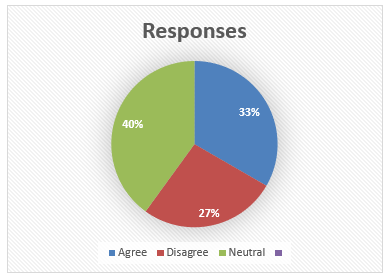 Figure 6: Survey 5
6. Will the introduction of TESCO in the industry of China or in the market of China lead to the competition?
a. Agree
b. Disagree
c. Neutral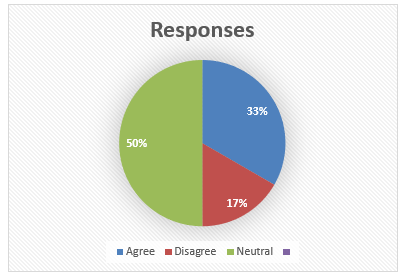 Figure 7: Survey 6
7. Is the implementation the digital platforms and technology in TESCO a sustainable approach?
a. Agree
b. Disagree
c. Neutral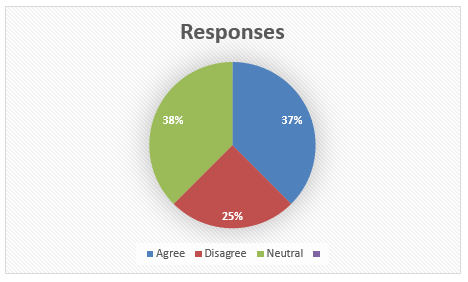 Figure 8: Survey 7
8. Does the consumer purchasing habits and TESCO not doing proper analysis and research the key reason for TESCO failure in China?
a. Agree
b. Disagree
c. Neutral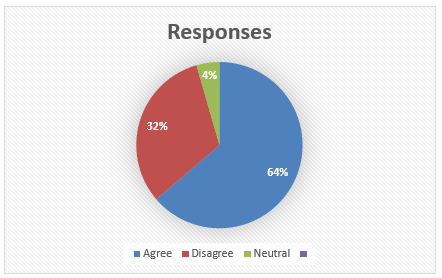 Figure 9: Survey 8
9. Will the late entry into the retail market of china affect the growth of TESCO?
a. Agree
b. Disagree
c. Neutral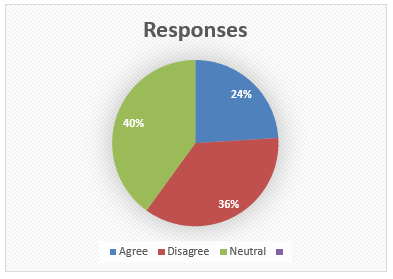 Figure 10: Survey 9
10. Is it necessary to conduct a market analysis of the old failure of TESCO failure and segment the customer base?
a. Agree
b. Disagree
c. Neutral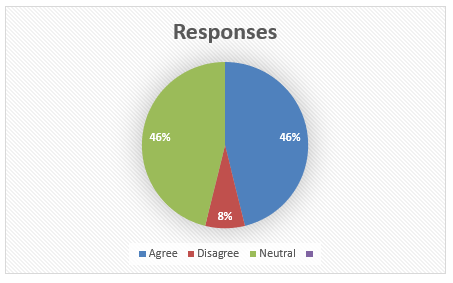 Figure 11: Survey 10
Result analysis
The result analysis of marketing casestudy assignment help has shown that people in the favor of TESCO must conduct marketing research before entering into the China market of retail and the old marketing strategies, as well as Chinese laws and regulations, have created a severe hindrance in the TESCO business. Hence, TESCO must come up with an extraordinary strategy this time to avoid the loss and follow all the guidelines of the Chinese government made for the retail industry.  
2 KEY MARKETING METRICS TO MEASURE MARKETING STRATEGY SUCCESS
Metrics in marketing for TESCO are parameters tracked by professionals to assess how well their efforts are doing. These metrics may help TESCO assess how well TESCO marketing is influencing customers to do the desired activities and ultimately create revenue. Marketers are experimenting with new strategies to connect with the digital-first demographic. Consequently, they feel compelled to diversify the parameters by which their marketing campaigns are evaluated.
As, TESCO has severely failed in the China and is now looking forward to establish their market into the China, they are also coming up with the digital marketing strategies and engagement of the digital platform in order to align with the Chinese culture and personalised services. For such scenario, the 2 key marketing matrices are as mentioned below-
1. (Retention matrix) Return of investment- this will indicate how much TESCO has invested and the gain it acquired against its investment in the Chinese market.
a. Customer churn- That's the pace at which consumers cease purchasing or paying. Especially important for premium account businesses.
b. ROI Growth in existing customers- If this measure goes up, it means that TESCO's marketing and sales efforts are successfully persuading clients to buy from the business more often or spend more money overall. Instead, if there's a fall, it has to be looked into and fixed right away.
c. Net promoter score- This indicator informs TESCO how inclined a consumer is to promote business products or services to others using a scale between -100 to +100 (a rating of 1-10) (Valve and Meter, 2018).
2. E-mail marketing matrix- One of the most effective methods to contact and interact with your target audience is via email. TESCO Marketers may evaluate the success of the email marketing by looking at things like-
a. Email open rates- Open rate is the ratio of email opens to total receivers. An engaging subject line increases open rates.
b. Bounce rate- It's the number of undeliverable emails. Hard bounces (false or non-working addresses) and soft bounces (limited difficulties) must be assessed to improve subscription lists.
c. Click through rate- Higher CTRs suggest good email text, design, CTAs, etc.
d. New subscriptions- Subscriptions trends may effectiveness uncover brand engagement drivers. This digital advertising statistic helps direct email promotion and marketing (Salesforce, 2021).
Justification of choosing these 2 metrices
In the world of digitalisation, it is known that TESCO is looking to expand its business through digital platforms however, China has banned the internet.
Nevertheless, it has introduced its internet explorer and TESCO can used for marketing. These marketing strategies are the most effective one, as they both will offer the measures for ROI of TESCO and further through the analysis and the results, TESCO will be able to develop new strategies. Email marketing metrics will help in analysing the customer base (interested and non-interested people).  
REFERENCES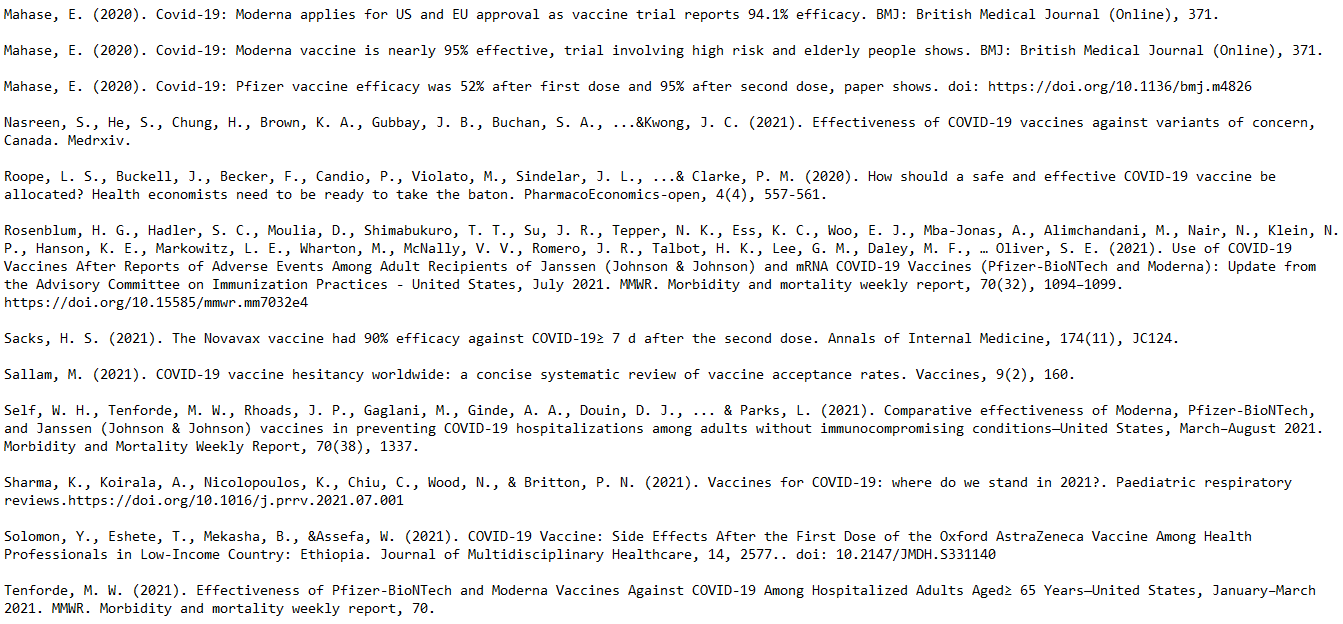 Fill the form to continue reading