×
Limited Time Offer !
FLAT 20-40% off - Grab Deal Before It's Gone. Order Now
Sample BUSN20016 Research in Business Assignment
BUSN20016 Research in Business Assignment Sample
GRAB MARKETING ASSIGNMENT REPORT HELP: A+ GRADE ASSURED Place Your Order Now and Get Up To 20% Discount!
BUSN20016 Research in Business Assignment Sample
Task Description
Assessment task requires the preparation of a full project report that should not exceed 3000 words excluding the cover page and reference list.
Students need to address the following:
Refined Problem Statement, Aim, Objectives and Scope- students need to provide a detailed statement of the problem you would like to investigate as well as aim and objectives of the project within the scope of the study.
Research Project Justification and Potential Outputs - students need to explain why your chosen project is important both theoretically and practically? What are the potential outputs and outcomes of your research?
The Conceptual Framework - students need to provide a review of literature relevant to the research project that leads to the development of a conceptual framework to investigate the research problem.
Methodology - based on the conceptual framework, research aim and research objectives, students need to provide a detailed description of the data collection methods, tools and data sources that will be used to analyse the data.
Research Project Organisation, Budget and Schedule - students need to present all components of the research report by writing the names of the chapters/sections and briefly discussing what will be written in each of those chapters/sections followed by a brief description of the budget and project schedule.
This is an individual research task. Students are required to demonstrate their understanding of the relevant body of work in a real-life business research context. We expect students to read and reflect on at least twenty recent refereed journal articles on your topic, supported by any other evidence or information that can help refine the problem of your research, formulate a conceptual framework and develop the methods for data collection and analyses.
Solution
Introduction
This report is going to provide a brief elaboration to understand current social media trends and their impact on the fashion industry of Australia. It is business development concern to maintain business relevant and according to the requirements of the target audience and market, so that it can easily establish itself and then maintain the position. With the help of this proposal reader can get better insight of the social media trends and how can affect fashion Market because it not only region specific when it comes to social media. It a global perspective but the business target should be able to please the sample target audience then expended one that is why research proposal is going to focus on Australian audience.
This report will include 4 main sections that are detailed problem statement, aim, objectives, research questions, and scope. The second section will help to find out the significance of this research and potential outcomes. In section three, the focus will be the existing research of the topic, and in the last section methodology to be applied, project timeline and costing, along with organizational study will be addressed. This proposal will provide an idea to understand current situation and build a future oriented strategy for business development in fashion industry of Australia.
Section 1
Problem Statement
The problem to be focused for this research is to understand the impact of social media trends on fashion industry of Australia. The need of this research is to get a brief idea for businesses to cope-up with frequently changing trends of different social media platforms. There are several platforms available for business promotion but it is based on nature of the business that which platform is more useful for the business or to be focused. Social media is a valuable tool to understand current market and work according to present generation and their fashion preferences. The main problem is to catching up with all continuously transforming fashion needs.
This research report is going to make things easier for readers to know social media trends and can be helpful in expanding business, and maintaining the current position in the market. The Australian market has competitive sources of business in fashion industry so it is very important to get social media trends to keep the business up to date. The fashion industry is most influenced and also influential industry by social media. Every trend first gets reflected on social media then gets followed by most of the business. But to be in the market need to become change maker and creative about business strategies so that a business idea suggested can become a trend itself and what exactly the research will focus on (Gazzola et al., 2020).
Research Aim
The aim of this research is, understanding potential impact of social media trends on fashion industry of Australia.
This aim of this research will make easier for a reader to know exactly what trend and social media platform can support a fashion business and how a valuable place can be maintained in industry to get good amount of audience and better business opportunities in Australian market.
Research objectives
The objectives of research are as following-
• To understand social media marketing trends for fashion industry
• To connect with Australian audience with help of social media platforms
• To define better business strategies for fashion businesses in Australia
• To identify better data collection opportunities from suitable social media platforms for fashion industry of Australia
• To define impact of marketing trends on business and understand their benefits to the business (Sharma et al., 2020)
All these objectives are very helpful in reaching out main goal of research so that better business opportunities can be generated for the fashion industry in Australia. These objectives also will help to achieve importance of social media trends and marketing for businesses.
Research Questions
The potential research questions for the research can be-
RQ1: What are the potential social media platforms useful for fashion industry?
RQ2: How social media trends can affect fashion industry of Australia?
RQ3: Why social media trends are important to be considered for successful business in fashion market?
RQ4: What are most important factors of social media marketing can be useful for fashion businesses establishment and maintenance in Australia?
These research questions are helpful to understand each section of the research proposal so that better understanding of research can be established.
Scope of the Study
This research will help organizations to acknowledge the impact and usefulness of social media trends on fashion industry so that better business opportunities can be approached in future. This research has scope for fashion industry and its development in the market so that organizations can achieve better results in terms of business and audience. The main focus of business should become a better fit for future otherwise the continuous change of trends and static business approach will not get along. That is why it is essential to take care of social media trends for business especially in fashion industry and the research will help to identify social media trends and follow them for good business orientations (Thorisdottir, Johannsdottir, 2020).
Section 2
Detailed Justification of Research
The research is important for providing a better understanding to a reader about social media trends and their impact on fashion industry of Australia. Social media is the most important platform where all the influencers can create their content using their talents but the most of all talking about fashion, clothing trends, transition videos have a huge number of crowd to follow. That is why being in fashion industry or business has lot to catch up with because the trends are even for 24 hours and less. The main focus should be the observe and analyze the trends, and social media platforms that can be useful for business and can last as long as possible. This is why the research is purely focused on understanding these trends and applies them for better business strategies and maintains the position in market. Australian market in fashion has a huge audience to look out because they are not only regional but also global. People in Australia have almost the same tendency like other countries, in terms of following fashion trends. The main target audience is obviously youth that cares about each and every trend that goes on social media. This is why all organizations need to take social media trends under consideration before launching their collections (Tien et al., 2020).
This research is extremely useful because researches have been held till now, were based on how market is influenced by social media but not about different social media platforms and trends. This research is particularly focusing on getting the main problem of businesses on board which knowing the actual impact of social media trends both positive and negative. This research proposal is necessary to provide required information to readers about how to analyze social media business trends for progressive approaches for business development. To justify the selected research it can be said that it will not only good for industrial purpose but also can enhance the knowledge about social media trends so that marketing strategies can be improved according to the organizational needs (Kawaf, & Istanbulluoglu, 2019). When come to justify select industry for research then it is simple because fashion industry is one of the most powerful and highlighted businesses and social media plays a vital role in this. Fashion blogs, articles, videos, features, campaigns, etc are the form of social media marketing but trend can be any of them depends on the content, creativity and most important choice of the audience. That is why this research is going to be a powerful tool for getting knowledge and know the Australian market better.
Potential Output
Output of this research can be analyzed after applying the methods of research process but potentially the possible outcomes for the research are-
• Detailed information about social media trends and fashion industry of Australia.
• Better strategic management for understanding trends and application.
• Reliable source of knowledge for understanding research topic.
• Actual impact both positive and negative of social media trends on Australian fashion industry.
• Suitable social media platform for business development (Tudor, 2018).
Above mentioned potential outcomes for research are only possible when the flow and process of research has been followed through out. This research can be milestone for fashion industry to know what exactly social media platforms are trending for and what is going on in the relevant world. The hack of knowing best business strategy is to look up to what's trending in the market. For example comfort is the new fashion has been trending for a long time so keeping that in mind collection can be introduced. All described outputs are the sign of successful research process and in this proposal these potential outcomes can help in setting mind on them as potential goals so that they can be achieved at the end of research work (Silva et al., 2019).
 
Section 3
Conceptual Framework
Constantly changing social media
Social media is only one place that is constantly changing because they are different platforms available for almost every kind of business and all of them have different natures to deal with. The main concern of a business should to understand these changes of selected social media platforms and then work accordingly so that business can grow. The major platforms of social media can be viewed in the diagram below-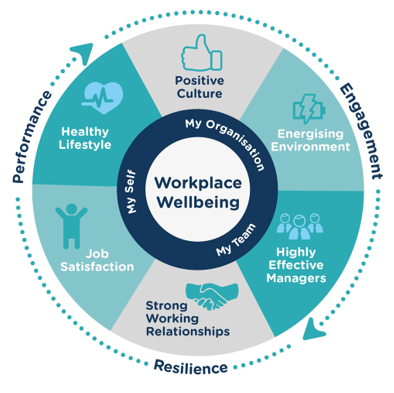 Figure 1: Social Media Platforms
(Source: Author, 2022)
All these platforms are not only amazing place to catch up but also very effective to business development and targeting clients and consumers. This can be sounded easy to do but chasing every social media trend is next to impossible so in constantly changing social media it is required to understand that which trend to take on and which not. These continuous changes can have both positive and negative impacts on the fashion industry, but the negative impact can be more powerful in case of inadequate handling of business strategies. So adapting changes and implementing them in business is the key (Algahni, & Al-Dabbagh, 2020).
Identification of social media trends
After knowing what the most popular social media platforms are it is important to find out how to track the trends of these platforms so that according to the research topic data can be retrieved. For identifying trend it is important to use some effective tools that can be helpful defining the research topic and also helpful in managing them according to the business. These tools are-
TweetDeck
Cyfe
Hootsuite
Social Mention
TubeBuddy
Tumblr
Google Trends
Popular Hashtags
Feedly
Reddit
Personalized Facebook Ads
Facebook for Media
Geofeedia
All these tools have different area to track a trend and then list out them for users. For example if somebody is using Geofeedia as tool then it can list out different locations on social platforms that are trending. Same as, if a user takes popular hashtags monitors in use then it can list out all the trending hashtags on Facebook or Instagram (Brydges, & Sjöholm, 2019). One of the most used and powerful tool is Google Trends that is being used by most of businesses in fashion industry because it provides the list of trending topics on social media platforms by using search data of users on social media. It is little expansive tool to make searches.
Impact of social media on fashion industry
There was a time, almost 10 year ago when editors of fashion magazines were the gateway to the fashion industry, they still plays an important role in the market, but they are the only source of market information before the Instagram launch. Fashion trends are the mirror of present business strategies because according to them current market can be targeted. According to the best possible scenarios millennial are the key to future fashion preferences because most of the influencers on social media are them. They set the trend to be followed by their followers and it become popular. So the process initiates with trend analysis of social media by fashion organizations and then launch collection for people and goes on till people to follow and buy them. In this process main part is of maintaining analysis of social media trends so that update in business strategies can be possible on time, dynamically. Forecasting trends is necessary because present fashion world in Australia depends upon trends not brands, and user move quicker from one trend to another than before. Now, understanding, and analysing patterns is as required as promoting business online (Wang et al., 2019).
Suitable social media platform for fashion businesses
Almost all types of businesses can be promoted on most of social media platforms but it depends on targeted audience where they spend their most of the time. For fashion industry the milestone platforms must be Instagram, TikTok, Pintrest, Facebook and LinkedIn also. These platforms are very important for fashion bloggers and influencers to get along because they have these patterns attract maximum number of people and number of people is always proportional to number of converted leads. In present generations of millennial and Gen Zs Instragram and TikTok are the most used platforms and also most suitable platforms to promote business with the help of many features and business establishment options provided by these platforms. Instagram is owned by Meta (Facebook) now so it is easier than before to reach out people on both platforms at the same time with the help of posting same content at same time of instance (Arriagada, Ibáñez, 2020). It helps in reaching out potential audience and also a good number of audiences so that lead conversion can be possible for a fashion industry business. Almost all types of organisations small, medium, large, MNCs can promote their business on Instagram and Facebook because it is free for organic results.
Section 4
Methodology
Data Collection and approach
The data collection approach that should be applied for collecting data from different social media platforms should be survey. A survey is the best method to find out real time usee data and can help business to grow stronger. This is the most impactful way of collecting information and use it through mixed (qualitative and quantitative) approach for developing a meaningful result then develop effective business techniques for establishing in Australian market. Although fashion industry has its own competition to look out but as an organisation the representation should be strong among all industries so, it is important to create a strong and static base with the help of understanding continuous changing market. This research will guide through all these data patterns to generate valuable and potential outcomes expected.
For conducting a survey it is not important to go for a live audience every time. In this process comments and sentiment analysis of social media posts, blogs and trends can be most helpful because they can provide better understanding of mindset of targeted audience. This analysis can be held from the most recent comment to oldest one (Brewer, 2019).
Data Analysis
Data analysis for the process needs to be done by quantitative analysis mostly by generating results of the data collected from the different platform. This is important because collecting data is not enough because it doesn't provide any meaningful result which can be used in business development so data analytics comes into picture. The most common way of analysis is statistics and also most reliable one because percentage of accuracy is higher than any other method. So, quantitative analysis through statistics is selected as data analysis method for the research work. This analysis will lead the research to the potential outputs that have been expected from the research. Ultimately it can be understood then how social media trends impacts fashion businesses in Australia. Apart from this research will also be helpful as a practical output or evidence of survey conducted that can help readers to understand the data dynamics of that particular time (MARTINCEVIC et al., 2020).
Organisation Study
The organisation that has been studied for this research is Aje. Aje is an established Australian brand founded in 2008. It is the fashion organisation founded by two strong female personalities of fashion business Edwina Robinson and Adrian Norris. The brand has approximate 300k followers on Instagram and has a strong impact on audience. Basically the Name "Aje" represents non-compromising feminine aura along with coolness and effortlessness. It is not only a great brand in terms of social media popularity but also famous among the female audience because of its variety, quality and perspective. No doubt on that two women has established this brand to make a equal and empowered space for women of the country in fashion. Aje not only works in clothing but also works in accessories like watches, bracelets, necklaces, pendants, etc. All these items are loved and used by Australian audience and also worldwide.
Project Budget

Table 1: Budget Table
(Source: Author, 2022)
Schedule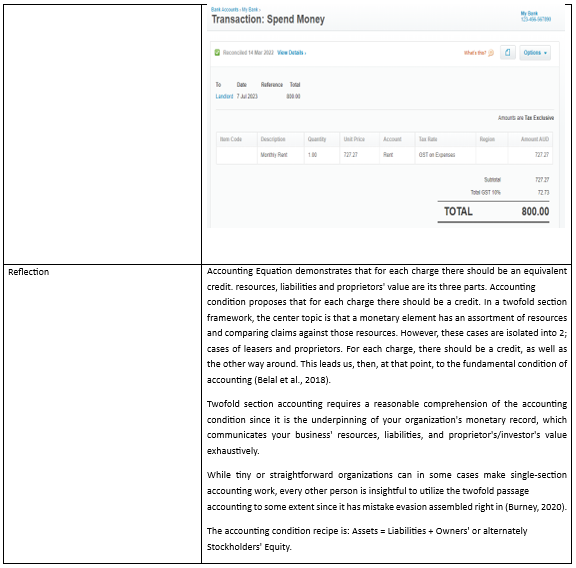 Figure 2: Gantt chart
(Source: Author, 2022)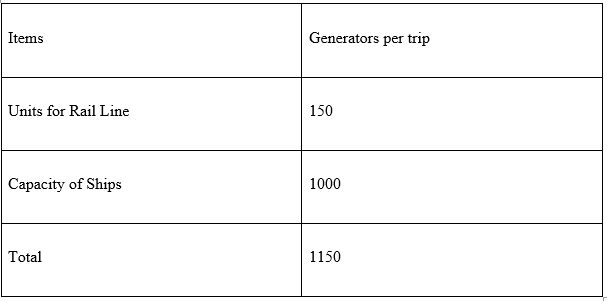 Table 2: Project Schedule

(Source: Author, 2022)
 
References -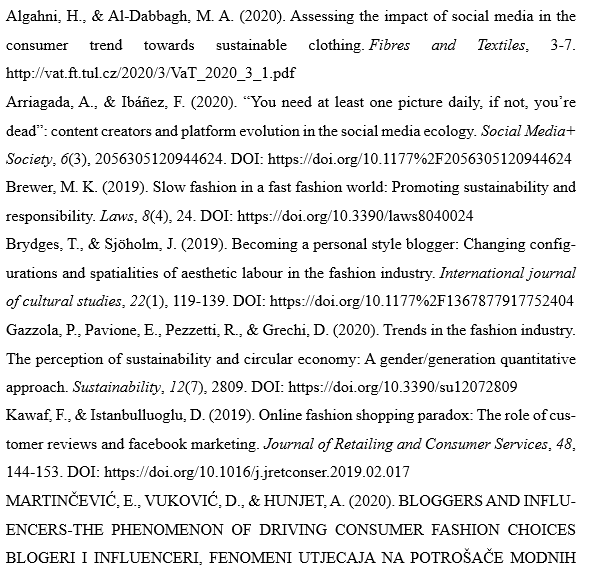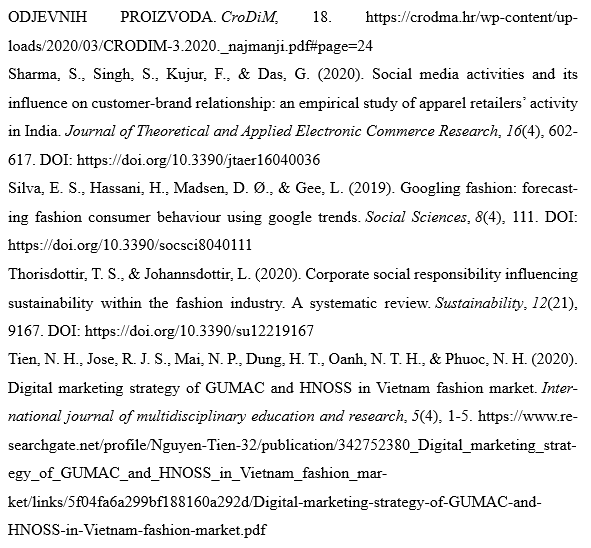 Fill the form to continue reading